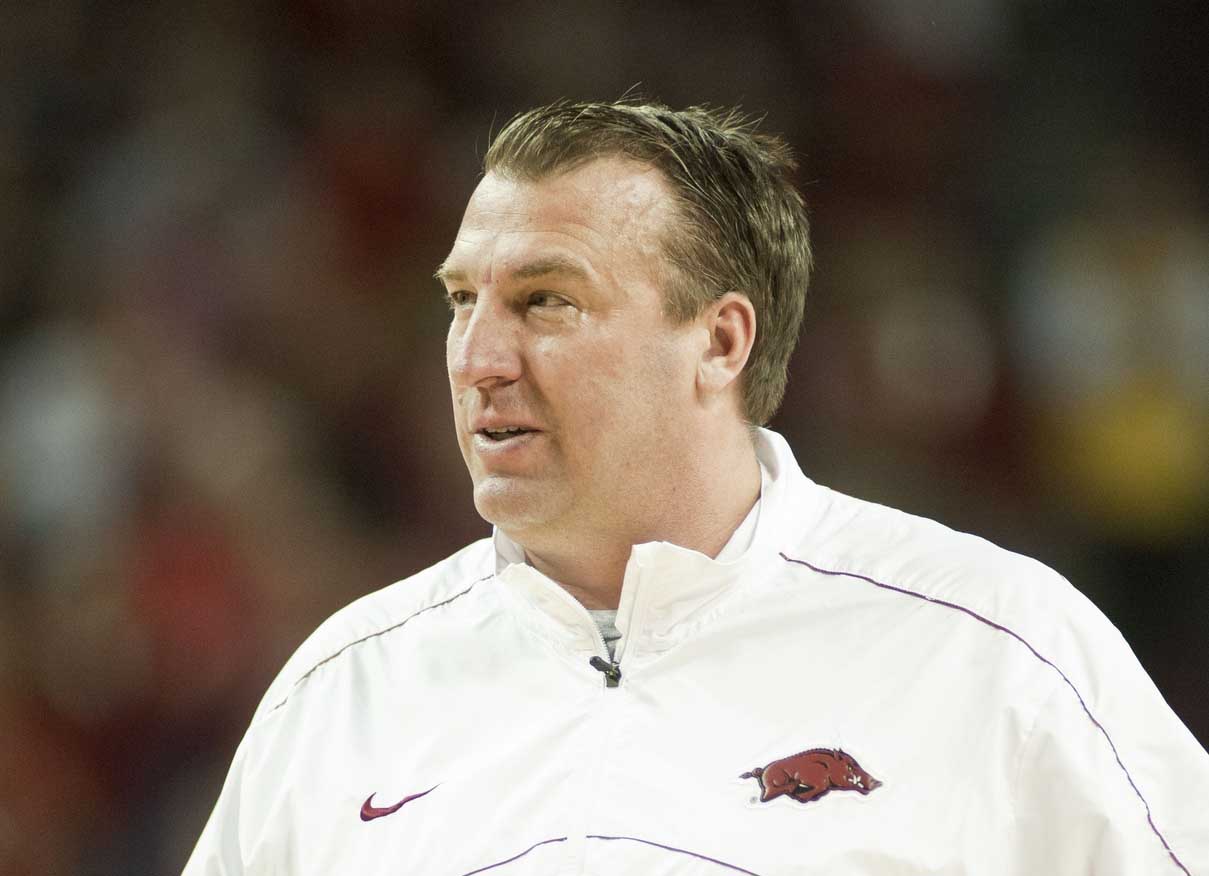 Related Articles:
It's obvious Bret Bielema's former boss doesn't miss him in Madison.
Wisconsin AD Barry Alvarez said no one has mentioned his or her concerns about Bret Bielema leaving Wisconsin, via USA Today.
"I've got to tell you," said athletics director and longtime Wisconsin coach Barry Alvarez, who groomed Bielema to be his replacement, "and I'm not saying this negatively because Bret did a good job for us, but I haven't had one person say, 'Well, it's too bad Bret left' or 'We were sorry to see Bret leave' or 'Couldn't you have paid the assistants more money to keep him?' Not one."
A big reason Bielema took the Arkansas job aside from the draw of the SEC was the assistant coaches' pay. In fact, the assistants' pay nearly doubled at Arkansas. Bielema's frustration of losing multiple coaches year after year because of compensation helped lead him to Arkansas, and he expressed those sentiments back in December on the Dan Patrick Show.
"It's nearly two-and-a-half times in some areas," Bielema said. "I've lost a lot of coaches the last couple of years. It was an opportunity for me to have some resources to hire assistant coaches and keep them to build something that has never been done here."
Wisconsin's 2012 salary pool for coaches was $1.973 million, seventh in the Big Ten. At Arkansas, Bielema's assistant's pool was set at $3 million.
Related: Why Bielema is the best hire long-term
Greater pay is what helped Bielema land premier assistants Randy Shannon and coach Sam Pittman, who nearly went to Alabama. Pittman got a raise before he even helped coach a game because of the pursuit from Nick Saban. Wisconsin would have let Pittman go on to Alabama.
Photo Credit: Beth Hall-USA TODAY Sports