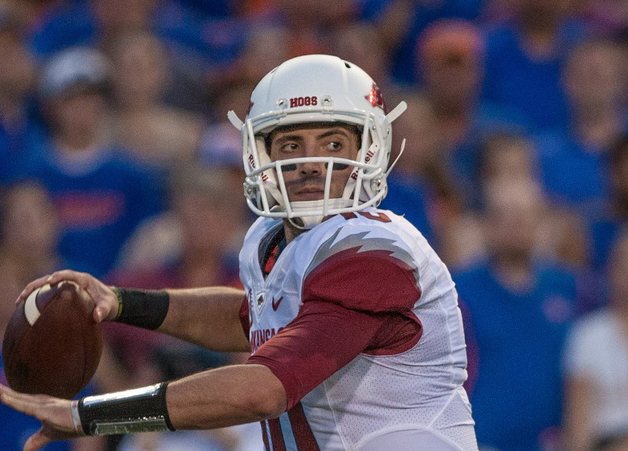 Related Article:
Week seven's schedule welcomes a slew of SEC games as teams continuing battling for supremacy.
Related: SEC's strength of schedule through 6 weeks
Here are the burning questions for week 7:
1. Alabama: Can Alabama win a championship without production from WR Amari Cooper?
2. Arkansas: Will Arkansas win another game for the rest of the season?
3. Auburn: Will Carl Lawson be a higher draft pick than Robert Nkemdiche in two years?
4. Florida: Can Florida's defensive line get enough pressure on Zach Mettenberger to disrupt the passing game?
5. Georgia: Is Todd Grantham the SEC's most underwhelming defensive coordinator at this point?
6. Kentucky: Will Kentucky score double digits against Alabama?
7. LSU: Can LSU's defense stop Florida's pro-style, revived attack with Tyler Murphy?
8. Mississippi State: At what point does Dan Mullen enter the hot seat zone? Are we there yet?
9. Missouri: Can Missouri outscore Georgia?
10. Ole Miss: Is Ole Miss the biggest disappointment through six weeks?
11. South Carolina: Should Steve Spurrier tell Jadeveon Clowney to take a hike and stop distracting the team?
12. Tennessee: Isn't Tennessee right where you expected them to be (3-3)?
13. Texas A&M: Did the defense get any better over the bye week?
14. Vanderbilt: What's the bigger disappointment for the Dores – linebacker or the secondary?
Photo Credit: Rob Foldy-USA TODAY Sports