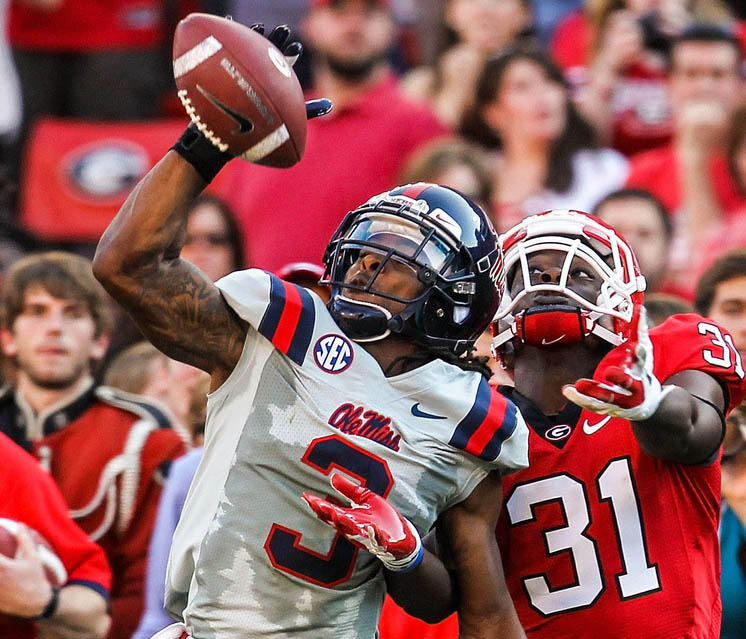 Ole Miss' Charles Sawyer was arrested early Sunday morning and charged with DUI, according to InsideOleMissSports.com.
Hugh Freeze will have his press conference this afternoon, but he confirmed yesterday he had just learned of the arrest and was gathering information.
The Rebels are coming off a 31-13 win over SE Missouri State, a game that Sawyer didn't play, and look ahead to Texas Saturday, and not having the veteran Sawyer would be a huge hit. LB Denzel Nkemdiche is already out due to a knee injury.
Photo Credit: Beth Hall-USA TODAY Sports