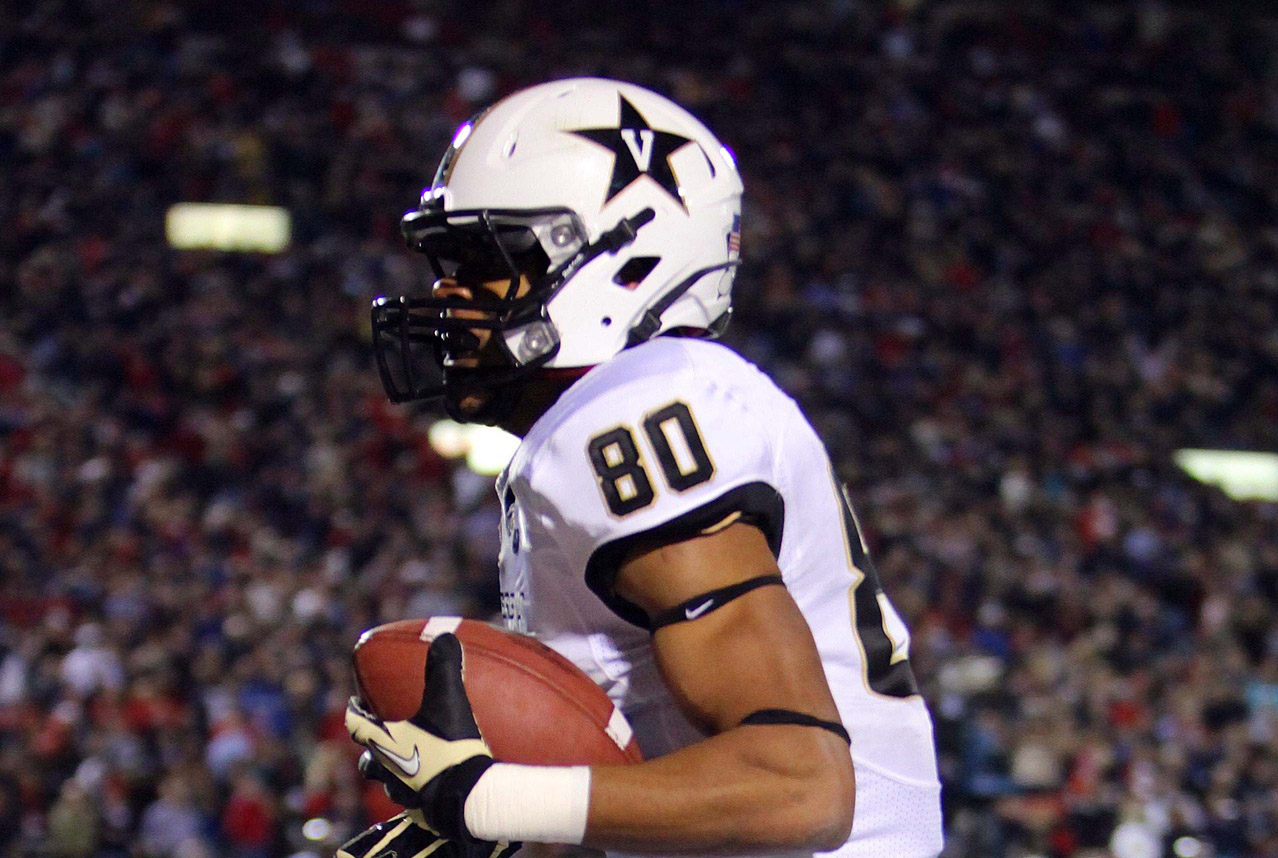 Three more men have been indicted in the June 23rd Vanderbilt rape case, including wide receiver Chris Boyd. Four former Commodore players were indicted last Friday, and now one additional player, Boyd, and two California men have been added to the indictments, per the Tennessean.
Boyd is charged with attempting to cover up the sexual assault through advice he gave to his former teammates. Boyd is expected to surrender, and his bond is set at $25,000.
The other two men, Miles Joseph Finley and Bermuda Dunes, are charged with the tampering of electronic evidence. Both bonds are set for $150,000 each, and Finley has already been taken into custody.
"Today's indictment reflects the hundreds of law enforcement hours that have gone into this case thus far, and the absolute seriousness of this entire matter," Chief Steve Anderson said. "I also reiterate that this investigation, as District Attorney General Torry Johnson said last week, remains open and active. We are looking at all persons who may have been involved in this event, before, during and after the fact. Additional charges cannot be ruled out."
Boyd has been suspended from the team pending further review, according to Jeff Lockridge of the Tennessean. He caught 50 passes for 774 yards and five touchdowns last season. Boyd and Jordan Matthews are largely considered the best wide receiver duo in the SEC.
The investigation continues to be ongoing.