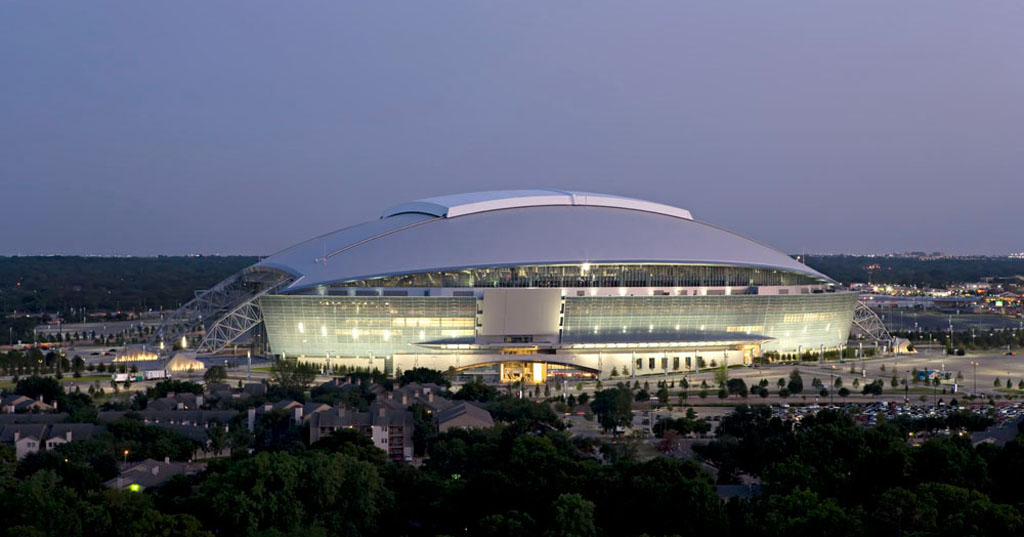 These non-conference, kickoff games are nothing new, but they are a bit unique for the University of Florida. Perhaps, the new college football playoff and renewed emphasis on strength of schedule is at work here?
It was announced that Florida and Michigan will square off to open the 2017 season in a game at AT&T Stadium (formerly Cowboys Stadium) in Arlington, Texas.
There are plenty of factors in play here. The money for these kickoff games is getting higher (Michigan reportedly received $4.7 million for playing Alabama there in 2012), and teams are anxious to penetrate states like Texas for recruiting reasons. You might argue that for Florida, the strength of schedule piece is the smallest factor. Florida has one of the toughest schedules in the country year in and year out due to their annual non-conference matchup against Florida State and annual cross-divisional game against LSU.
From Gator Zone:
"This is a great opportunity to expose the University of Florida nationally, playing one of the greatest programs in the history of college football, I think a tremendous trip for our fans," Foley said. "We just haven't done much of this, certainly as long as I've been athletic director. I think there are a lot of positives that come out of it."