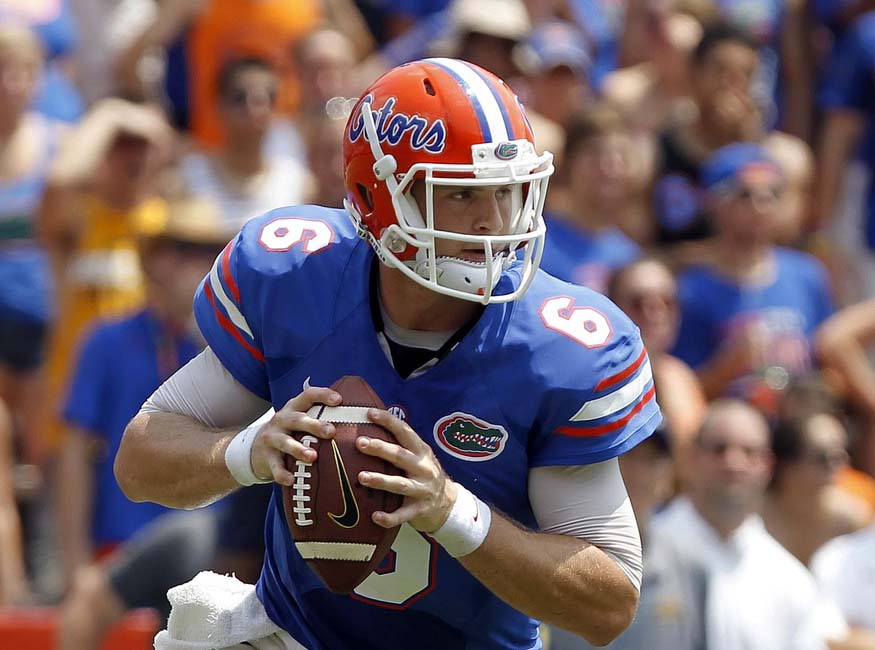 Here are three takeaways from Florida's brutal loss against Miami.
Turnovers: Where do you want to start? Florida isn't good enough offensively to win football games against even decent opponents turning it over. Add in the fact it's Miami and on the road, it's even tougher. Florida committed five total turnovers, including three in the redzone. The Gators finished +15 last year in TO margin, and they lived off fourth-quarter scoring and second-half turnovers. That thin margin of error is a double-edged sword, and it bit Florida in the worst way today. The Gators are now -4 in TO margin in two weeks.
Driskel's lack of development: Florida has to be concerned. Is Jeff Driskel as good as he was two years ago? Has he developed since coming to Florida? Driskel has always physically looked the part, with a strong arm and good speed, but he doesn't have the it factor every team needs at quarterback. He finished 22 for 33 with 291 yards, one TD and two brutal INTs in the redzone. You can't do that against any team and expect to win a game. He struggles recognizing coverages, and he's struggled to read defenses dating back to last season. Head shaking, to say the least, that the game is still moving so fast for a junior.
Dominant defense: Florida's defense was gashed early, but they were the only reason the Gators were even in the game. Miami mounted just 212 yards and 49 yards on the ground. Duke Johnson had zero impact on the game and finished with just 58 yards and one TD. DT Dominique Easley, LB Ronald Powell and CBs Marcus Roberson and Vernon Hargreaves played well. The Canes finished 1-11 on third down. The Gators' defense is very good.
Photo Credit: Steve Mitchell-USA TODAY Sports