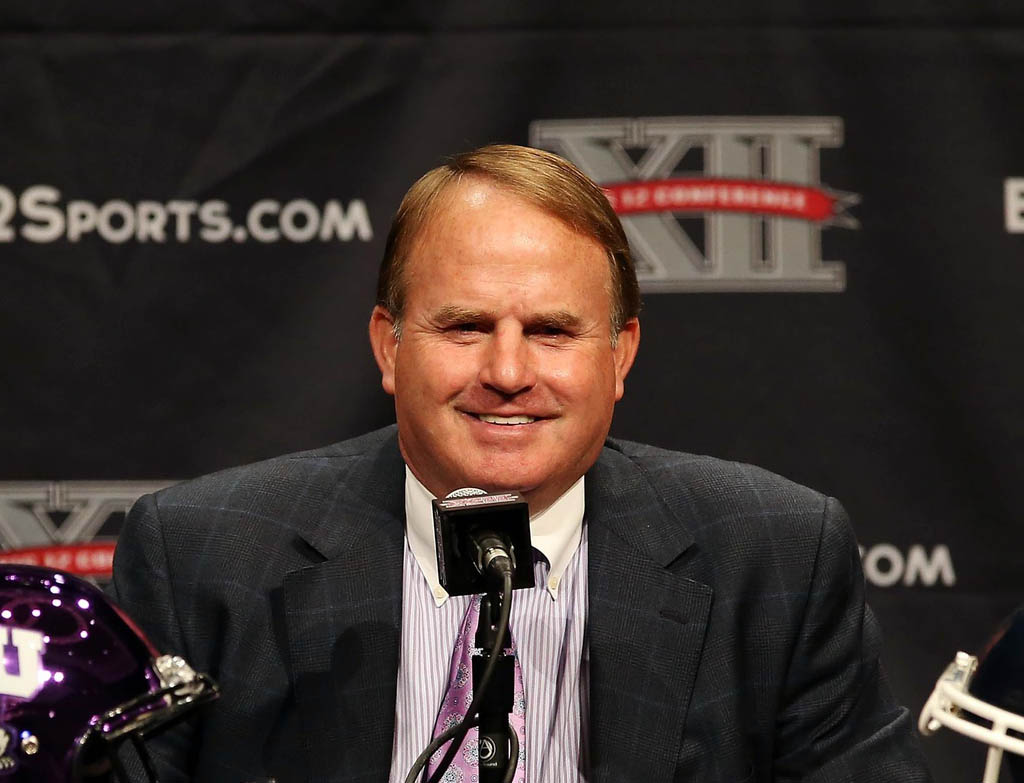 This week one matchup just added a little spice.
Two days after Les Miles held a team vote to allow Jeremy Hill to be back on the team, TCU head's coach Gary Patterson wasn't impressed, at all. Reporters asked Patterson about the idea of holding a 'team vote' to allow his best player Devonte Fields, who is suspended for the LSU game, to be reinstated, via Star-Telegram.
"My whole team would vote Devonte to be back on the team because they all want to win. That doesn't teach life lessons."
Patterson then went on to insinuate the reason Miles hasn't suspended Hill – granted, Miles hasn't laid out the exact punishment for Hill yet – is because it's TCU, not some baby seal team they can push around.
"I'm sure if it was some opponent they'd beat by 100 points [the players] wouldn't have a vote. It's not my worry. I've got to play whoever they put on the field."
TCU's Fields was the Big 12 Defensive Player of the Year last year as a freshman, and he's more important to TCU than Hill is to LSU.
Your move, Les.
Photo Credit: Kevin Jairaj-USA TODAY Sports