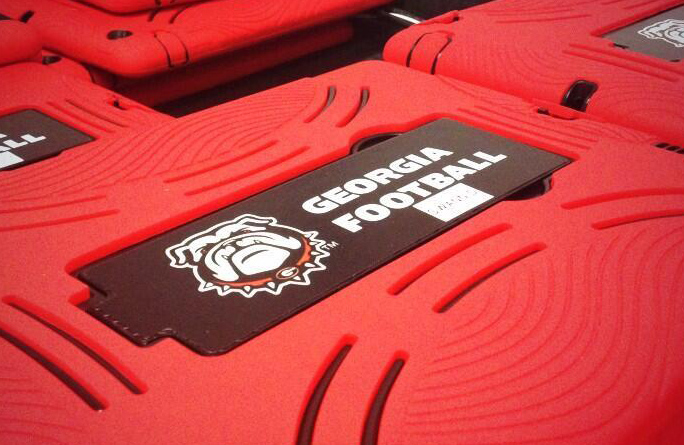 It's great to be a Georgia Bulldog in 2013.
UGA players were given iPads for more convenient study of Mike Bobo's vast playbook, which will also allow Mark Richt to watch film from home, something he added his wife will just love, via Athens Banner Herald.
"Matter of fact I brought mine in today to make sure I'm connected to the system, the new system that we have," Richt said after Friday's practice. "So when I go home — my wife will like this — I can watch practice film from home."
Digital playbooks…what could go wrong?
Richt said the players have been begging for an iPad more information to check out before they go to bed.
I'd rather carry around a sexy iPad than an old playbook any day.
Aaron Murray looks rather pumped to have one, along with his teammate that photo-bombed him in the background.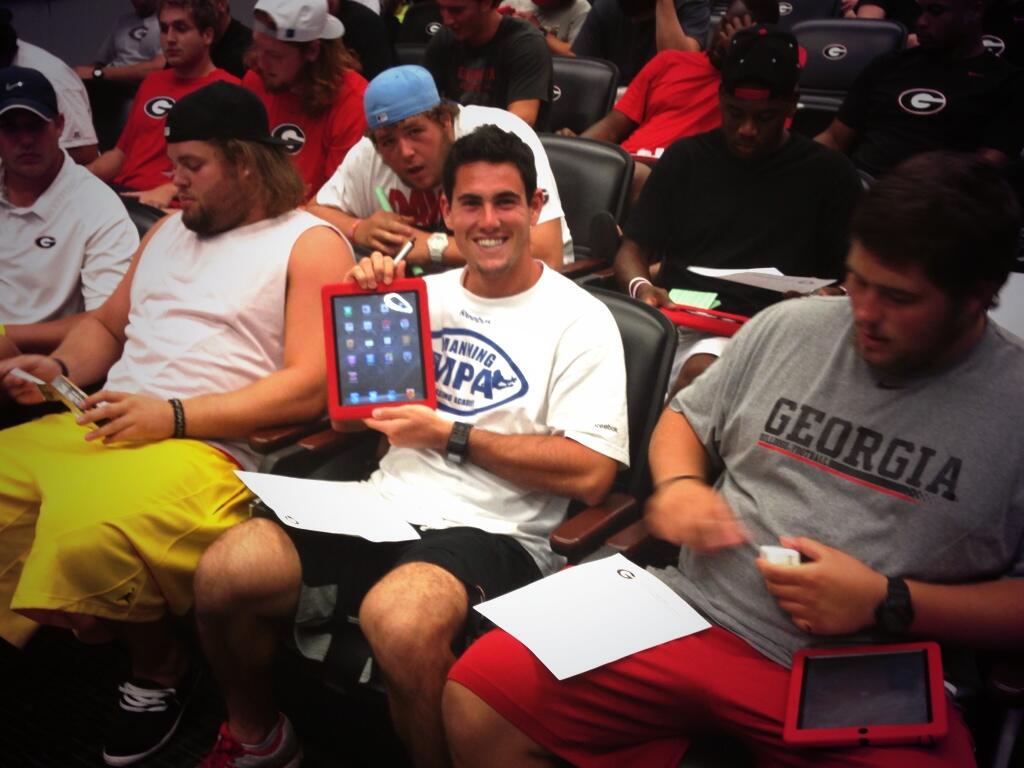 [H/T @WeRunThisState]
[H/T @WeRunThisState]