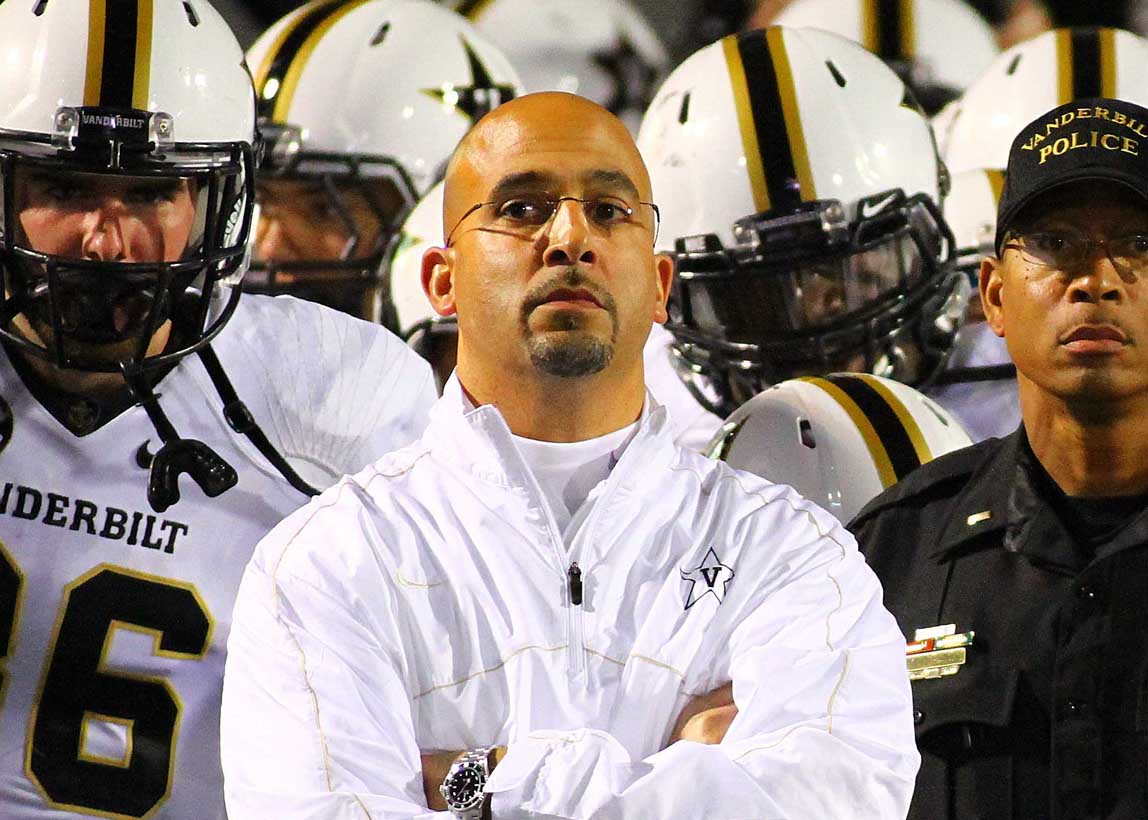 Just two days separate us from college football and the first SEC game of the season, in an underrated game between Ole Miss and Vanderbilt.
Related: What to watch for — Vanderbilt vs. Ole Miss
During yesterday's press conference, Vanderbilt head coach James Franklin said last year's film showed Ole Miss wasn't set on 10-12 plays, and the officials couldn't get in the right position and keep up with the pace. He wants to make sure the officials are watching the Rebels, via Tennessean.
"When the ball is snapped, I want everybody set," Franklin said at his Monday press conference. "We went back and looked at (film of the game against) Ole Miss last year and there was probably 10 to 12 plays when they snapped the ball, their offense wasn't set. But the officials had a hard time keeping up with the pace to get in position to do that.

"So as long as everybody is playing by the same rules and this isn't Canadian football where people are running toward the line of scrimmage when they snap the football, I'm good with it. I think it's great for football. I think it (forces) people to stay on their toes and come up with answers."
Franklin is already working the officials even before kickoff. According to the Clarion Ledger, Ole Miss was flagged for three false starts during last year's game.
Asked about making substitutions and the style of defense against a fast-paced offense, Franklin joked his team will run an up-tempo defense.
"We're going to run a tempo defense this year, which no one has ever heard of," Franklin said jokingly. "You're going to have to wait and see."
The Commodores' SEC-leading seven-game winning streak will be on the line in their 'blackout' game seen on ESPN Thursday night.
Photo Credit: Spruce Derden–USA TODAY Sports