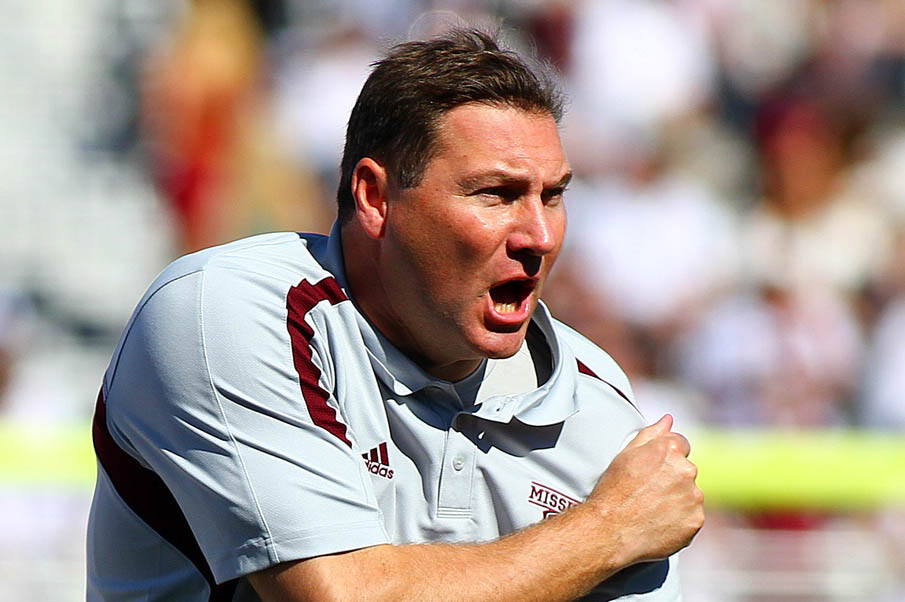 Mississippi State held their second preseason 160-play scrimmage Thursday night, and it went much better than the first. Three freshmen caught the attention of Dan Mullen – RB Ashton Shumpert, DE Chris Jones and WR De'Runnya Wilson.
"A lot of big plays, which I don't know if that's good or bad. We have to watch that on film," Mullen said when meeting with the media.
Ashton Shumpert was a four-star running back/safety from Tupelo, Mississippi. His 6-2, 215-pound frame should allow for immediate playing time, but he has four other backs ahead of him on the roster. LaDarius Perkins, Nick Griffin, Derrick Milton and Josh Robinson are all higher on the depth chart at this point, via Clarion Ledger.
"He's still got a long way to go. He's learning and trying just help him learn the little things," running backs coach Greg Knox said. "Not so much look at the big picture but do the little things right with his steps and his eyes."
But don't be surprised to see Shupert, who's a playmaker, make some sort of impact in 2013.
Chris Jones was the crown jewel of the 2013 recruiting class. The former five-star has lived up to expectation and has impressed the coaching staff as soon as he stepped foot on campus. Don't be surprised to see him work into the rotation with Denico Autry, Preston Smith and Ryan Brown, among others, this season. He may be too good, too powerful and too explosive to keep off the field.
De'Runnya Wilson was a three-star receiver prospect from Birmingham, whose 6-5, 212-pound athletic frame should allow for an immediate impact. Another freshman to keep an eye on is Fred Ross. Ross has been somewhat banged up in practice during the preseason, but two good freshmen receivers bodes well for the future, and both can make an immediate impact at a major position of need.