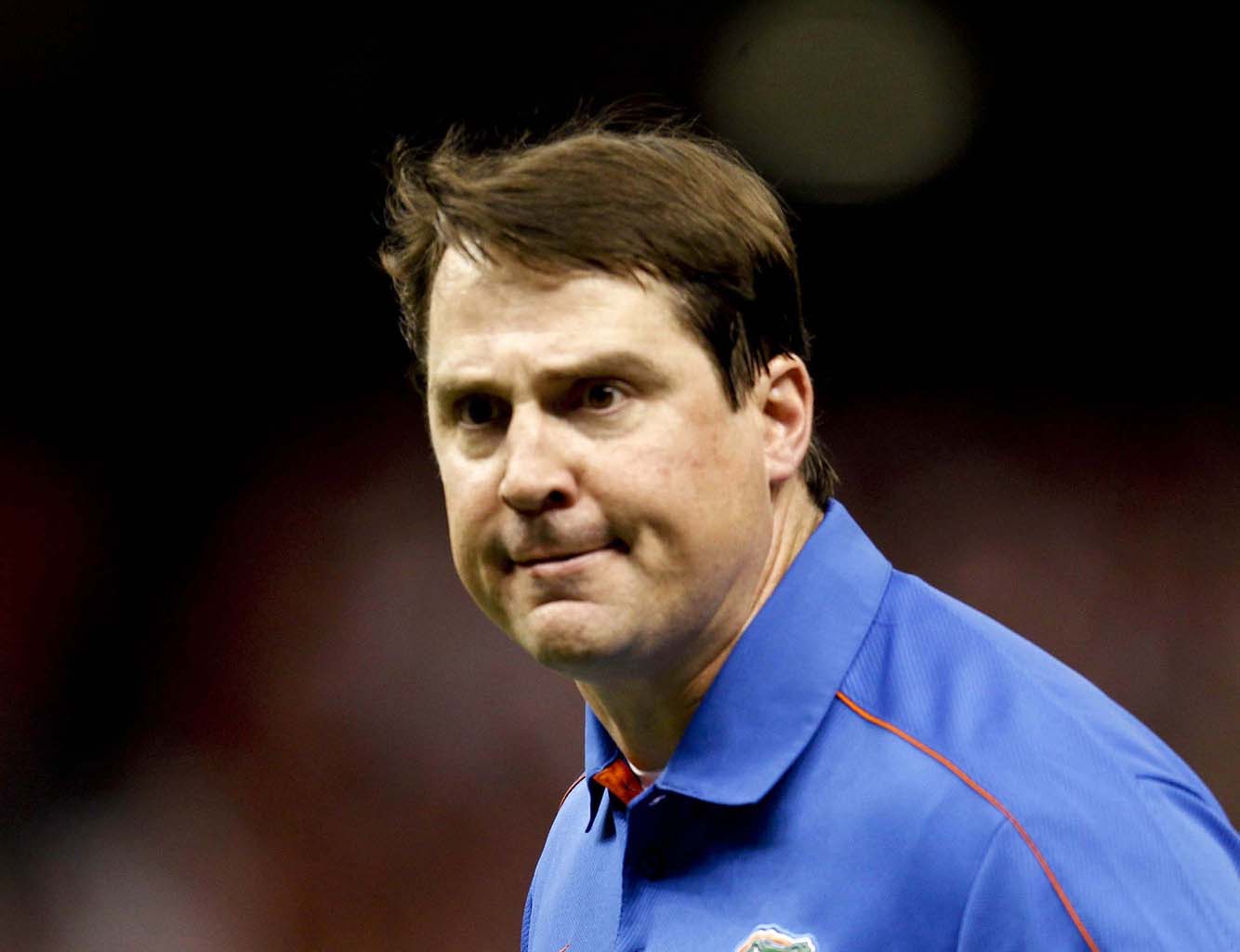 Related Articles:
During Will Muschamp's post-game news conference following Florida's 24-6 victory over Toledo, he hammered a few media outlets for misreporting a freshman's suspension.
Muschamp called out GatorCountry.com, The Gainesville Sun and Palm Beach Post for 'irresponsible journalism'.
Freshman Jay-nard Bostwick was reportedly suspended, along with Loucheiz Purifoy, Darious Cummings, Latroy Pittman and Quinteze Williams, but the Bostwick report was wrong.
Here's Muschamp's full statement and video below, via Orlando Sentinel.
"I am going to address something. You know, we had four players that were suspended for today. And we had one player that, you know, very inaccurate information in The Gainesville Sun, the Palm Beach Post and GatorCountry. That was very irresponsible journalism, OK?

"You guys can write whatever you want to say about me. You can say I'm a bad football coach. You can say I'm a bad dad, I'm a bad husband, I'm a bad person. You really can say anything you want to say. That's your opinion. You can talk about our offense, our defense, our special teams. You can talk about our coaching staff, you can talk about our administration. That's your opinion. And you're entitled to that, and that's fair.

"But when you take a shot at a kid and it's inaccurate, and it's written inaccurately, I got a problem. So I can be accused of a lot of things of being overprotective of our players for accurate information.

"I am really pissed off, and it's wrong.

"And I dealt with it last night with a parent, and I had to deal with it this morning with another parent because it was inaccurate, it was wrong, and it was totally irresponsible. Again, your opinion is fine. Take shots at me all day. Jeremy [Foley] pays me enough, I'll take them all day. Alright?

"But to take a shot at a freshman that's done everything we've asked him to do since he's been here. He is a great young man. He is…should've played today if we'd have gotten into some situations to play him. He's done everything we've asked him to do. He's a great teammate. He's great in that locker room.

"To take that shot is wrong. It's damn wrong. And I can't tell you, our trust us done. I can assure you that. And you know exactly who I'm talking to. I don't know where them GatorCountry guys are…I'm going to tell you right now, we're done. And that was completely wrong. You need to apologize to his parents, and you need to apologize to that kid. Because you won't put your name behind something. Why don't you tell me who your source was? That's what I would like to know. Who was your source?

[No one speaks.]

"Church mice in here.

"If you want to write something, stand up and stand behind it. That's what I'm gonna tell you. You took a shot at a kid and a family that's done nothing wrong. And it's really bad. I'm going to meet with Mr. Foley to see if y'all will even be allowed to come back in here again.

"I'll be honest with you, it was a low blow for me. To deal with our opening ball game at the University of Florida and I'm dealing with this.

"It's bad journalism. But you know, 'sources said.'"
Photo Credit: Derick E. Hingle-USA TODAY Sports