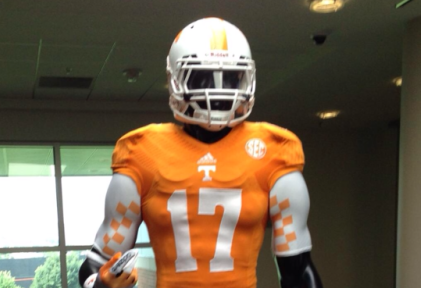 Check out Tennessee's new smokey-colored uniforms and new white uniforms.

Tennessee and Adidas unveiled new uniforms for 2013. The changes aren't major, and the minor tweak on the home uniforms is the outline of the state of Tennessee on the back above the name. The away uniforms, not pictured, have a few minor changes, too.
South Carolina also unveiled new uniforms today, and Ole Miss did in April.