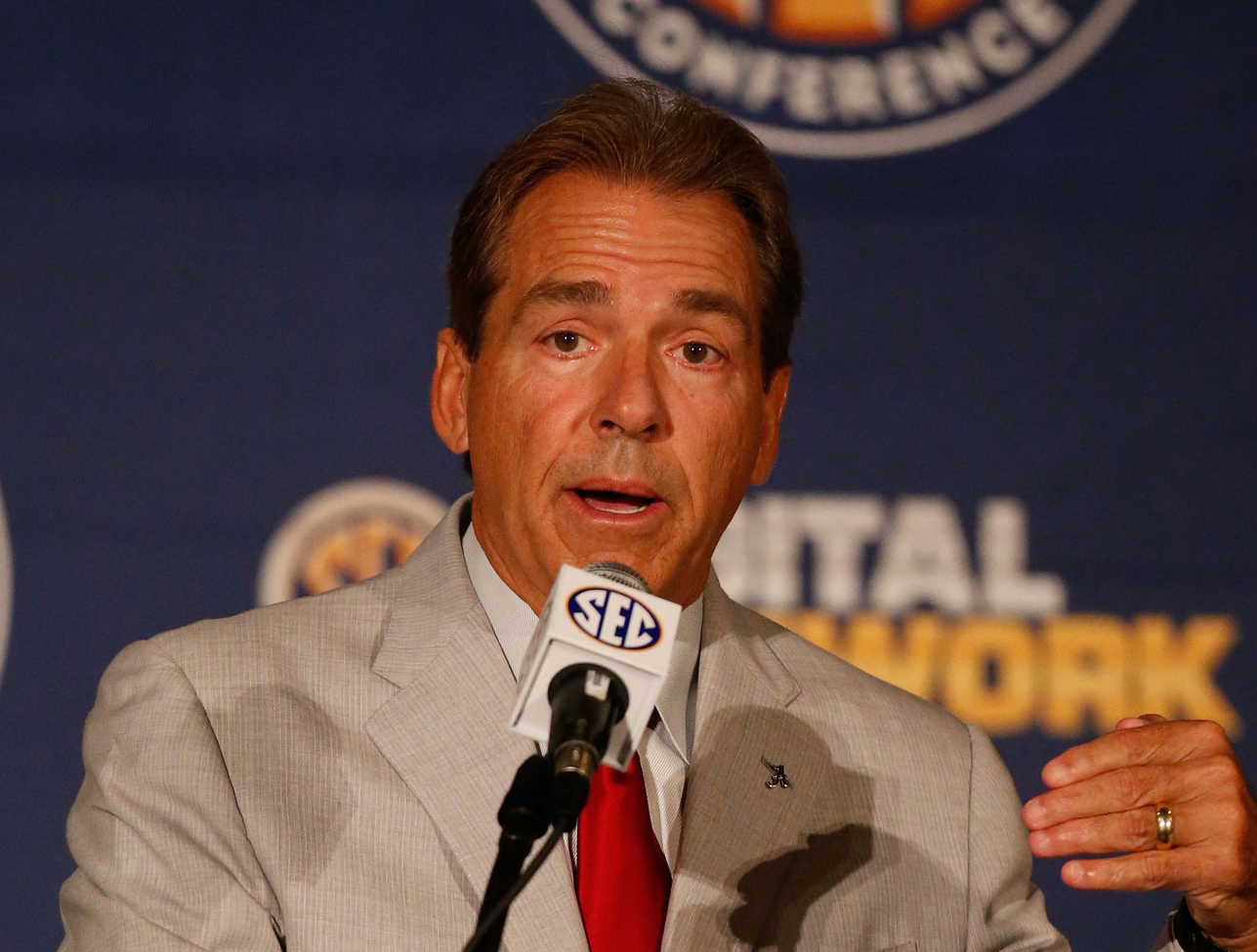 Alabama just unveiled an unbelievable new facility equipped with a player lounge and a waterfall, not to mention the program is gunning for its third straight title in 2013.
Related: How does Mississippi State's 'Swag' recruiting pitches stack up?

Nick Saban doesn't do social media. He doesn't text message. But his staff is pretty slick in making in-your-face recruiting graphics.
Check out Alabama's latest recruiting pitch, with the names of all nine players drafted on NFL team checks. That's $51,810,000 large, their combined contracts.
How can you turn that down?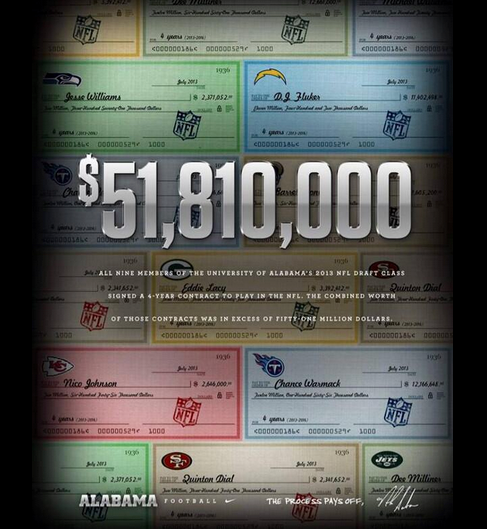 [H/T @abc3340]
Photo Credit: Marvin Gentry-USA TODAY Sports.