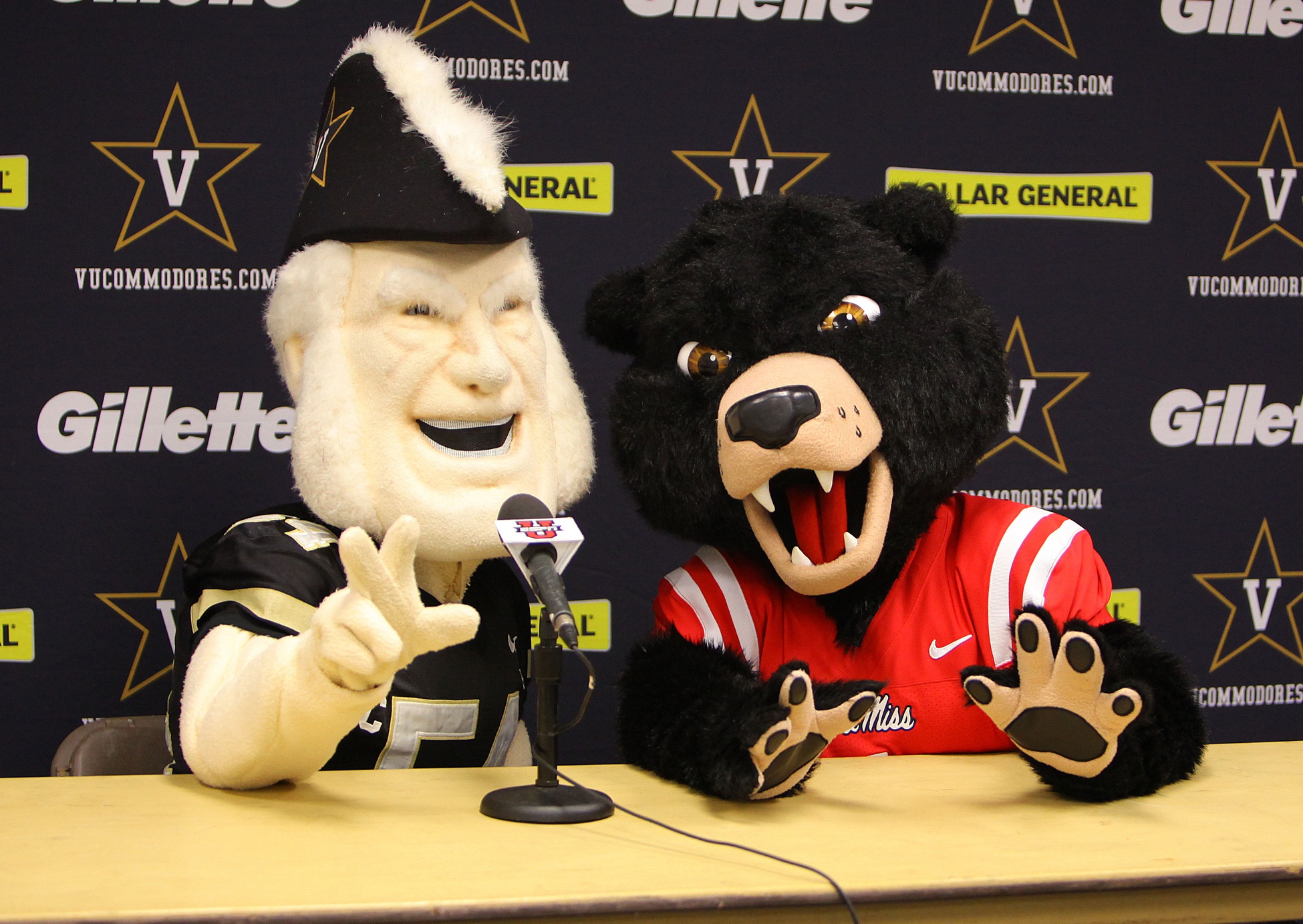 Related Articles:
The only conference matchup of the week features two of the biggest up-and-coming teams in the SEC. Here's what to watch for Thursday night:
1. Parallel programs: In their minds, neither team can afford to lose the opener and have the kind of season it takes to be successful. Ten wins aren't out of the question for Vanderbilt in 2013, and neither is the idea of Ole Miss playing a dark horse role and spoiler in the West. But the loser is out of either scenario. I expect this game to be a tough, physical bout between two hungry teams led by rejuvenated coaches. Each team will leave it all out on the field.
2. Rebels WRs vs. Dores' DBs: The most interesting matchup personnel-wise is the Ole Miss receivers against the Vanderbilt secondary. The Dores have a top three SEC secondary entering the season, led by three veteran returning starters. The Rebels could have the best receiver in the league in Donte Moncrief. Moncrief will go against arguably the SEC's top corner in Andre Hal, opening up things for fellow pass catchers Ja-Mes Logan and Laquon Treadwell in the slot.
3. Limiting turnovers: Bo Wallace's evolution from gunslinger to game manager will be on display. I'm not saying the evolution will happen right before our eyes, but if the Rebels are going to win, it may have to. In fact, the Rebels' success in 2013 will rest upon the shoulders of Wallace. He threw 22 touchdowns and 17 INTs last year, and he must take care of the rock better. I've tabbed Wallace as the SEC's most improved QB for 2013. He's returning from offseason shoulder surgery, and Thursday night will indicate just how much he has – or hasn't – evolved as a signal caller and leader.
4. The new guy: Vanderbilt's new quarterback Austyn Carta-Samuels officially starts his one-year career. The senior transfer played sparingly last year, but there's been continued optimism surrounding his play and decision making throughout fall camp. The California native threw for 3,655 yards, 19 touchdowns and 13 INTs at Wyoming, and he has a strong O-line, deep backfield and a star receiver to work with. Let's see what ACS has in store for 2013.
5. Wild one(s) in action: Three number ones take the field for the Rebels. The top overall recruit Robert Nkemdiche will start, along with arguably the country's No. 1 receiver prospect in Laquon Treadwell. Both cracked the starting lineup on the depth chart. And the former No. 1 JUCO prospect Lavon Hooks will get plenty of playing time, listed as a second-teamer. Likewise, this could be Vanderbilt's No. 1 anticipated year in program history, and they arguably have the No. 1 receiver in the SEC in Jordan Matthews, along with having a top pass defense. Wild ones will be a theme Thursday night.
Photo Credit: Spruce Derden–USA TODAY Sports