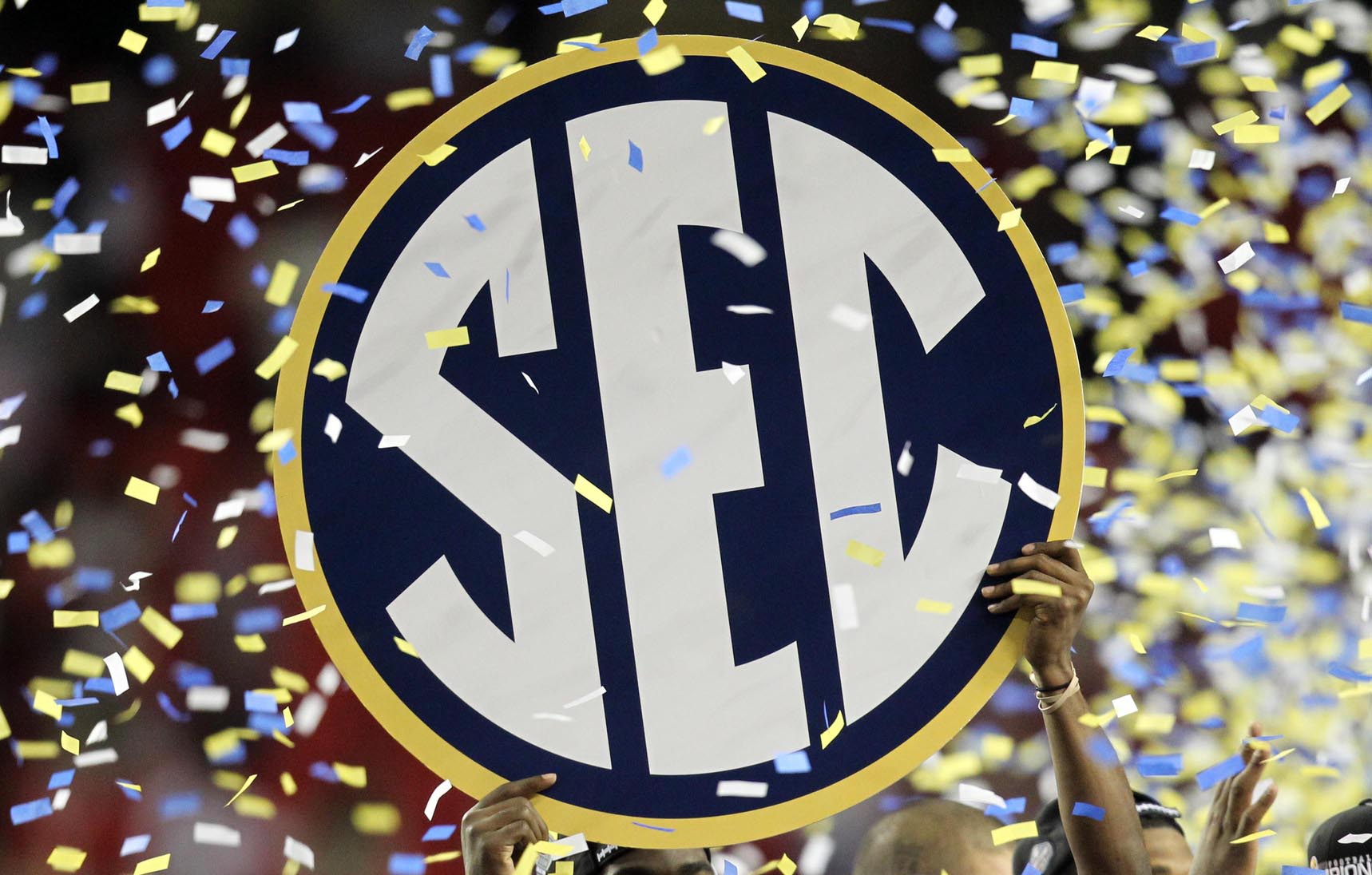 Over the last month, SDS has been counting down the top 25 players in the SEC for 2013. We've based the rankings on player evaluation now and projections on how they'll perform in 2013.
It's a simple algorithm based largely on projection and assumption. Scientific isn't it?
Of course these rankings will change come December, but the goal is to project as accurately as possible.
Here are the top 25 players:
1.  Biggest freak in college football
2.  Electrifying playmaker
3.  Best running back in college football
4.  The biggest winner in the rankings
5.  College football's No. 2 overall running back
6.  A record-setting QB
7.  The Tide's defensive glue
8.  The best offensive tackle in college football?
9.  An O-line anchor
10. Versatile left tackle
11. The biggest deep threat in the country?
12. Dancing defender
13. One LB who should explode in 2013
14. Jarvis Jones who?
15. The SEC East's top receiver
16. Florida's Honey Badger
17. A receiver who doesn't drop passes…ever
18. LSU's freak
19. A Rebel who knows he's good
20. Funny name; not a funny game
21. Hogs O-line anchor
22. A receiving freak
23. An underrated linebacker 
24. Tigers defensive quarterback
25. An unheralded Hog
Here are the numbers by position:
Linebacker: 5
Wide receiver: 4
Offensive line: 4
Quarterback: 3
Running back: 2
Defensive end: 2
Defensive tackle: 2
Safety: 2
Athlete: 1
Few things:
11 true defensive players and 13 offensive players 

were listed,

 along with one athlete who will play both ways.
Four SEC teams didn't have a player ranked: Auburn, Kentucky, Mississippi State and Missouri. Three players to watch for Auburn include RBs Tre Mason and Cameron Artis-Payne, as well as LB Justin Garrett. Watch DE Alvin Dupree for Kentucky, and Benardrick McKinney, Gabe Jackson and LaDarius Perkins for MSU. Also keep an eye on Dorial Green-Beckham from Missouri, because he's going to be a stud.

The best player in the country is Jadeveon Clowney. He's the most physically gifted raw freak of nature that many of us could see in our lifetime. Clowney is a once in a decade-type talent. Will he have the biggest effect on games? Probably not, because of the position he plays. QBs and RBs have more of an overall effect because they directly handle the ball more, etc.

Todd Gurley and TJ Yeldon are the only two running backs on the countdown, but more could certainly emerge in 2013.

LSU's Jeremy Hill would have been on the countdown had he not been suspended. Some would argue that Hill is better than both Gurley and Yeldon. That's why Hill is absent on the countdown.

Aside from Hill, the first player out was Georgia RB Keith Marshall. Marshall's due for a big season. But don't call him Gurshall anymore.

There were no pure cornerbacks included in the ranking. Florida's Loucheiz Purifoy made the list, but he's not a pure corner. He excels at corner and on special teams, and he'll even play some snaps at receiver. That was the reasoning. 

Linebackers led the way with five players. Of the five listed, UGA's Jordan Jenkins and Tennessee's AJ Johnson could make a serious move up this year. They are both studs.

The SEC has four receivers as good as anyone in the country. Amari Cooper, Jordan Matthews, Mike Evans and Donte Moncrief can be justifiably ranked in any order. But Cooper is set for a special season, and Matthews' ridiculous 2012 numbers will be hard to duplicate. Evans could post the best numbers of the four in 2013.

Three headlining quarterbacks and four offensive linemen are featured. AJ McCarron, Johnny Manziel and Aaron Murray headline the quarterbacks, while Antonio Richardson, Cyrus Kouandjio, Jake Matthews and Travis Swanson headline the big uglies.
Photo Credit: Daniel Shirey-USA TODAY Sports