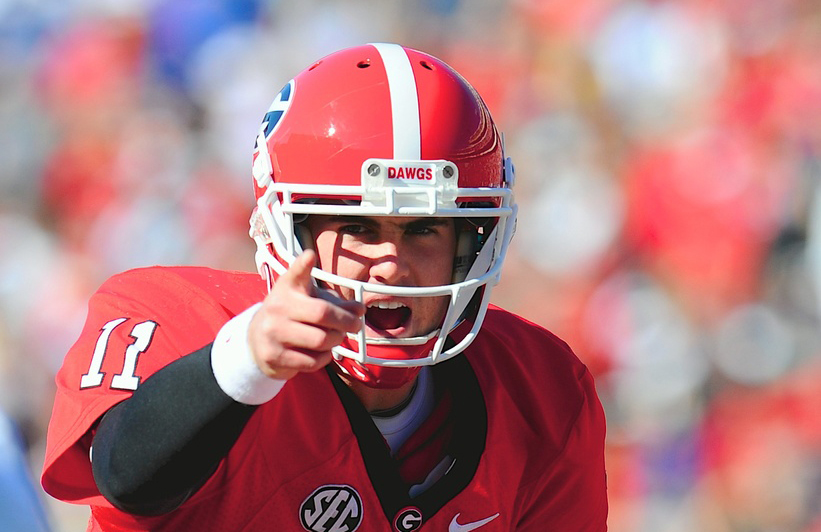 Related Articles:
The SEC's trio of quarterbacks is such a fascinating storyline to watch unfold in 2013. They are all different and equally impressive. Johnny Manziel and Aaron Murray boast all the individual accolades they could want, while AJ McCarron is the Tide's unwavering and ever-focused back-to-back national champion.
But what are the biggest challenges facing each one?
Johnny Manziel, Texas A&M
Manziel's biggest challenge will come off the field handling Manziel Mania. Now, with a target on his back, how will Johnny hold up under such microscopic and surgical focus on his game and the ever evolving pressure it will take to improve as a player? Likewise, on the field, defenses have seen tape on the Aggies and Manziel for a year now, and defensive coordinators, especially in the West, have had an opportunity to try and put a good plan together, right? Don't bet on it. Why is no one taking into account that Kevin Sumlin has had a year to prepare, too? The off the field issues could affect Manziel's preparation and focus for games. That's his biggest challenge in 2013.
Related: Watch Manziel's highlight reel against Oklahoma 
AJ McCarron, Alabama
Alabama has carefully brought McCarron along throughout his career. His maturation and evolution from a strict game manager to an impact player has been impressive to watch. But McCarron will have more responsibilities this year with such a loaded receiving corps and backfield. The area of concern or question mark is the offensive line. Can the Tide just plug in big uglies and replace Chance Warmack, DJ Fluker and Barrett Jones? The running game might not be as dominant, so McCarron may be asked to carry more of the load in the passing game. Can he handle that? We've seen nothing that would suggest otherwise.
Related: Why McCarron will go down as Bama's best QB in history
Aaron Murray, Georgia
There are four concerns for Murray that come in the form of Clemson, South Carolina, LSU and Florida. As the only four ranked opponents on the schedule, prepare for four weeks of 'Murray can't win the big one' talk dominating headlines. Yes, he's 4-10 against ranked opponents in three record-breaking years of work, and no, it's not all his fault. Georgia's so explosive and so experienced around Murray that roster challenges just aren't there. Three ranked SEC foes stand in the way of Georgia playing for another conference championship.
Related: The records Murray will break in 2013
Photo Credit: Paul Abell-USA TODAY Sports