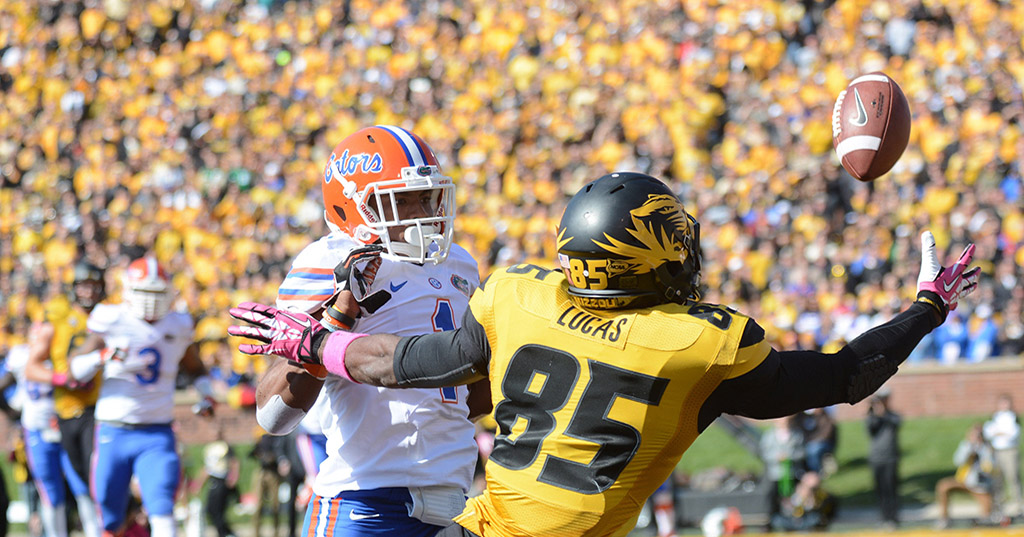 The early games started on Saturday with a round of targeting ejections: Cody Riggs on the first play for Florida, Kadetrix Marcus for South Caroilna and Ray Drew for Georgia (watch the play here). These ejections would foreshadow a massive week of upsets in the SEC East. All three of the "Big Three" would go on to lose.
Mizzou knocked off Florida at home by a score of 36-17.
Tennessee beat South Carolina on a last second field goal 23-21.
Vanderbilt knocked off Georgia 31-27 in Nashville.
The obvious winner of the day is the Missouri Tiger football team that, simply put, just keeps winning. Regardless of the injuries on the Georgia and Florida side, Mizzou just won at Vanderbilt, at Georgia and at home against Florida. That's a hell of a stretch. Oh yeah, they did it with the freshman backup quarterback today in Maty Mauk.
Mauk didn't overly impress, but what did impress is the balance and quality all around the Mizzou football team. The defense did their job, their run game is underrated, and their huge wide outs were tough for Florida's world class secondary to cover.
Good for Gary Pinkel who entered the season maybe on shaky ground. Not so anymore as Mizzou is now 7-0 in their second season in the SEC.
Missouri now welcomes SEC East foes South Carolina and Tennessee to Columbia in the next two weeks. It's hard to imagine that Missouri won't be favored in both matchups. If they can get past the Gamecocks, it's conceivable that Mizzou is undefeated going into the last game of the year where Texas A&M heads to Columbia. Wow!
Here's an incredible stat: Missouri had 500 total yards to Florida's 134 yards in today's game.
Related: Check out Clowney's monster hit from today.
Image Credit: USA Today Sports