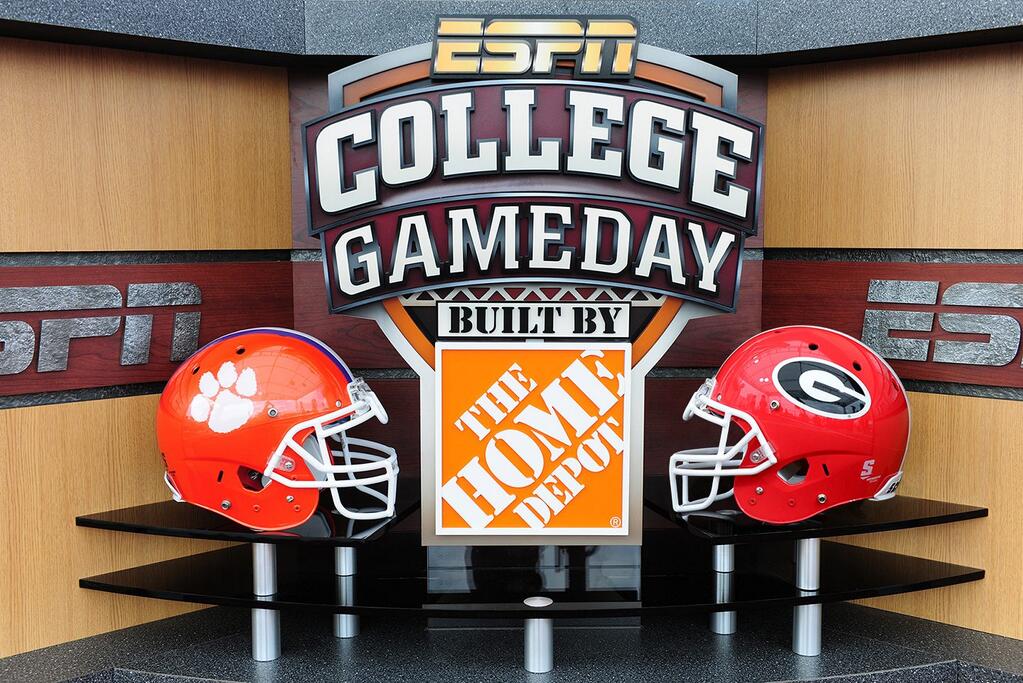 Related Articles:
The SEC East lineup features just one big-time game, but could Florida be on upset watch?
Let's break down this weekend:
Toledo at #10 Florida
Player to watch: QB Jeff Driskel
Freshman to watch: WR Demarcus Robinson
Buzz: Florida opens up against arguably the best team in the MAC, Toledo. The Rockets return 13 starters, including nine on offense, which averaged over 31 points per game last year. Keep a close eye on QB Jeff Driskel and his maturation, and be sure to check out Demarcus Robinson, who everyone has been raving about during preseason camp. Florida started slow last year, and it's important they start fast and bury the Rockets.
#5 Georgia at #8 Clemson
Player to watch: QB Aaron Murray
Freshman to watch: CB Brendan Langley
Buzz: UGA and Clemson are eerily similar programs entering 2013. Both have senior quarterbacks who can lead each team to a championship, as well as explosive players around them. Georgia, however, has the better running game, and look for that to be key for the offense, especially if the passing game isn't working. Todd Gurley and Keith Marshall should have a lot of success, but whichever defensive unit can make a big play could be the difference. Then again, whichever team has the ball last certainly could, too.
Related: Georgia vs. Clemson preview
Kentucky vs. Western Kentucky
Player to watch: RB Raymond Sanders
Freshman to watch: WR/KR Ryan Timmons
Buzz: WKU was the Sun Belt's best run defense last season, and rushing yards will be at a premium. UK will get help in the running game with QB Jalen Whitlow, but Raymond Sanders' ability to make big plays rushing and receiving will be at a premium. WKU's Bobby Petrino is a great in-game play caller and makes great adjustments, and we'll see how the defensive-minded Mark Stoops adjusts. I'd love to see Kentucky get the Stoops era off with a win.
Murray State at Missouri
Player to watch: RB Henry Josey
Freshman to watch: DT Josh Augusta
Buzz: For Missouri – it's all about a fresh start. Murray State is no match for the Tigers, and all eyes will be on QB James Franklin and RB Henry Josey. Josey returns from a knee injury that kept him out of last year, and hopefully the SEC gets to see Josey at his best and 100 percent healthy. We'll get an idea about Josh Henson's offense, and the way he'll call plays. But we may not learn much since it's against Murray State. A little offensive confidence goes a long way.
Austin Peay at Tennessee
Player to watch: QB Justin Worley
Freshman to watch: WR MarQuez North
Buzz: The Butch Jones era starts Saturday, and the Vols should destroy Austin Peay. But all eyes will be on newly named QB Justin Worley. The week-one starter was much more obvious than the week-two starter. Look for backup QBs Nathan Peterman, Josh Dobbs and/or Riley Ferguson to all get playing time. Peterman and Ferguson could be the next two in line, with Dobbs a redshirt candidate. But that could all change. WR MarQuez North's debut is Saturday, and the SEC will get to see the Vols' next big receiver in action.
Photo credit: Don McPeak-US Presswire