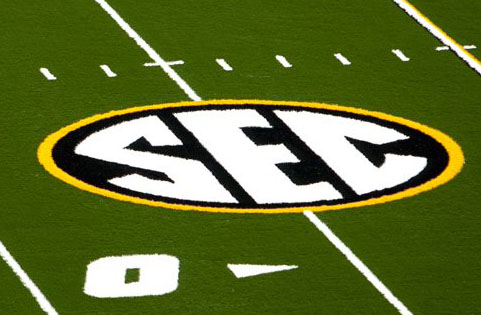 Related Articles:
Alabama enters 2013 as the SEC's only program to win 800-plus games. Tennessee should join the Tide the first week of the season. Three other teams aside from Tennessee have won 700 or more games. Texas A&M should join the club with eight wins this year.
Related: Game-by-game predictions for every SEC team
Kentucky, Vanderbilt and Mississippi State are the only three programs that dip below .500 in total win percentage.
Alabama falls ninth in total wins nationally behind Michigan, Yale, Texas, Notre Dame, Nebraska, Ohio State, Oklahoma and Harvard as college football's winningest programs.
Related: Ranking the SEC's best fan bases
All-time wins/winning %
Alabama: 827-321-43 (.712)
Tennessee: 799-354-53 (.684)
Georgia: 759-402-54 (.647)
LSU: 743-394-47 (.647)
Florida: 680-387-40 (.632)
Auburn: 714-414-47 (.628)
Texas A&M: 692-452-48 (.601)
Arkansas: 684-460-40 (.595)
Ole Miss: 628-492-35 (.558)
Missouri: 631-530-52 (.542)
South Carolina: 565-545-44 (.509)
Kentucky: 580-582-44 (.499)
Vanderbilt: 572-579-50 (.497)
Mississippi State: 514-549-39 (.484)
Photo Credit: Marvin Gentry-USA TODAY Sports