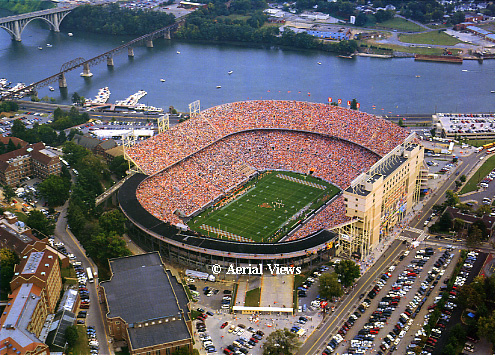 Related Articles:
SEC football officially kicks off in a week, and one team – Ole Miss – will go on the road at Vanderbilt to kick off the conference schedule.
Playing on the road in the SEC is tough. It's even tougher exiting with a win. Specifically, winning championships starts at home, and Alabama has proven that over the last five years. They're 32-3 to lead the SEC, with LSU second at 31-5. Surprisingly, South Carolina has the SEC's third best home record the last five years, going 30-5. That's better than Florida and Georgia. The Cock Pit is loud and rowdy, and Steve Spurrier has defended his home turf well.
Tennessee's 23-14 record has to improve under Butch Jones, and Neyland has been quiet the last few years.
| | | | | | | |
| --- | --- | --- | --- | --- | --- | --- |
| Team | 2012 | 2011 | 2010 | 2009 | 2008 | Total |
| Alabama | 6-1 | 6-1 | 6-1 | 7-0 | 7-0 | 32-3 (.914) |
| LSU | 7-1 | 6-0 | 7-0 | 6-1 | 5-3 | 31-5 (.861) |
| S. Carolina | 7-0 | 6-1 | 6-1 | 6-1 | 5-2 | 30-5 (.857) |
| Florida | 7-0 | 5-2 | 4-3 | 7-0 | 6-1 | 29-6 (.829) |
| Georgia | 7-0 | 5-1 | 5-1 | 5-2 | 4-2 | 26-6 (.813) |
| Auburn | 3-4 | 6-1 | 8-0 | 6-2 | 4-3 | 27-10 (.730) |
| Arkansas | 3-5 | 7-0 | 6-1 | 6-1 | 4-3 | 26-10 (.722) |
| Tennessee | 4-3 | 5-3 | 4-3 | 6-2 | 4-3 | 23-14 (.622) |
| Miss State | 6-1 | 3-3 | 5-2 | 2-5 | 4-2 | 20-13 (.606) |
| Ole Miss | 4-3 | 1-6 | 3-4 | 6-1 | 5-2 | 19-16 (.543) |
| Kentucky | 2-5 | 4-3 | 5-2 | 3-4 | 4-3 | 18-17 (.514) |
| Vanderbilt | 4-2 | 5-2 | 1-6 | 1-5 | 3-3 | 14-18 (.438) |
| *Missouri | 3-4 | *5-1 | *6-0 | *3-3 | *5-1 | 22-9 (.710) |
| *Texas A&M | 4-2 | *4-3 | *6-1 | *5-2 | *2-5 | 21-13 (.618) |
* Reflect Big 12 records
Photo Credit: Jim Brown-USA TODAY Sports