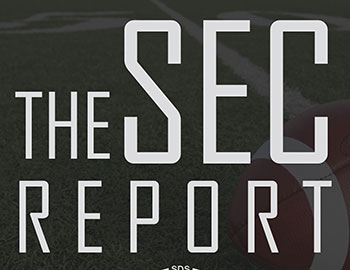 In the latest podcast, the SEC football roundtable goes through a segment of "buy or sell" on a number of relevant SEC football topics. Have a listen and let us know where you agree or disagree.
Next episodes on the podcast are:
Ole Miss vs Alabama Preview
Georgia vs LSU Preview
Subscribe to the podcast on iTunes to be automatically notified when these episodes are available.
You can listen to "Buy or Sell" below:
Agenda for "Buy or Sell":
Is Florida a contender in the SEC East with Tyler Murphy as QB?
Is Aaron Murray a championship caliber quarterback?
Will Alabama go undefeated?
Will Johnny Manziel repeat as Heisman?
Is Zach Mettenberger a top 3 QB in the SEC?
Is Jadaveon Clowney overrated?
Buy or Sell the SEC winning its 8th straight BCS Championship?
Round Table Participants:
Thanks for listening.