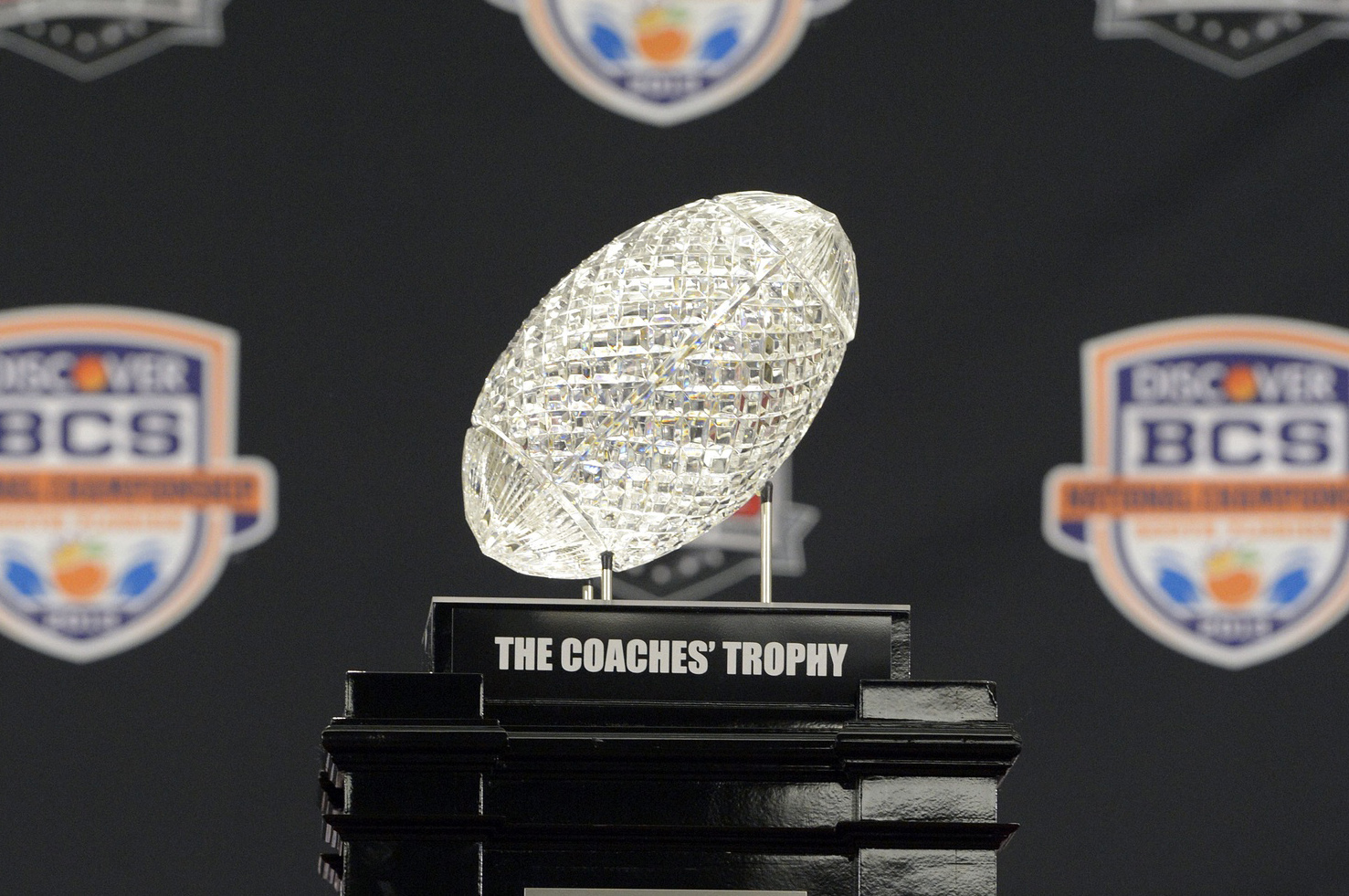 Related Articles:
Game day is tomorrow, and we're going to start this season out right. If you don't wake up tomorrow with a different hop in your step or a different thud in your chest, you need to check your pulse.
This is what we've waited for the entire offseason, and it's officially here to take over our lives once more.
Kevin and I are going to make our weekly picks against the spread, and just so he knows – and everyone else knows – I'm going 13-0 in the first week. (Right!)
On to week one we go…
North Carolina at No. 6 South Carolina (-12)
Jon: I love South Carolina's matchup against UNC's O-line. You'll hear OT James Hurst's name called multiple times in the first half for all the wrong reasons because of one, Jadeveon Clowney. Gamecocks cover. South Carolina 28, UNC 13.
Kevin: A common view here is that South Carolina will struggle and win ugly as they've done previously in Thursday season openers, but I think this team and this crowd will be ready for primetime. South Carolina will out physical this team. I look for the Gamecocks' defense to get exposed on a few plays, but overall, they will pound the rock and win handily. South Carolina 31, UNC 14.
Ole Miss (-3.5) at Vanderbilt
Jon: I love this matchup for several reasons I've mentioned before. Historically, spread offenses start faster than others, and this is a must-win game for the Rebels seeing their upcoming schedule. The Rebels cover on the road. Ole Miss 31, Vanderbilt 24.
Kevin: I am with Jon on this one. I think Ole Miss is the more complete team, though Franklin will have his team ready to compete. In the end, the Rebs put another TD on the board to secure the win. Ole Miss 28, Vanderbilt 24.
Toledo at Florida (-24)
Jon: Florida isn't on upset watch, but Gator fans won't leave The Swamp happy because of the offense. Expect Toledo to keep it close, but Florida makes a few plays down the stretch. Florida wins but doesn't cover the spread. Florida 26, Toledo 13
Kevin: I think Florida exceeds expectations in this game which means they win without scaring the Florida fans. The Florida offensive line and run game will be strong. Driskel will make some plays especially with his legs. I like Florida to win 38-13. Yep, Florida covers.
Mississippi State vs. No. 13 Oklahoma State (-13)
Jon: OSU is fired up to play the SEC and MSU, and they are already talking trash. Tyler Russell and company will cover the spread, but OSU wins. Oklahoma State 38, Mississippi State 28
Kevin: I think Oklahoma State covers this game. The Cowboys have a good squad this year and a decent defense for once. I think Mullen and Co. struggle this year. Oklahoma State 35, Mississippi State 18.
LA-Lafayette at Arkansas (-10.5)
Jon: Arkansas can't sleep on ULL, but Bret Bielema's debut will turn into a win for the Hogs. It'll be close enough to cover, but not close enough for the win. Arkansas 29, ULL 20
Kevin: I think Arkansas barely covers this game simply as a result of this team being jacked to debut for their new coach Bret Bielema. Arkansas has a long way to go, but they get it done on Saturday. Akransas 31, ULL 18.
No. 1 Alabama (-20) vs. Virginia Tech
Jon: Virginia Tech has the right ingredients to pull the upset, right? Dual-threat QB Logan Thomas…No shot. This game will be over by halftime, with the Tide running it down their throats in the second half. Alabama 38, VT 10
Kevin: Alabama crushes Beamer Ball. Virginia Tech is extremely overmatched. I'll be very surprised if Alabama doesn't cover the 20-point spread. Alabama 41, VTech 10.
Washington State at Auburn (-16)
Jon: Sixteen is a big number with a team that won just three games. But I love Gus' offense and can't wait to see Nick Marshall throw up some serious yardage. Tigers cover. Auburn 33, Washington State 17
Kevin: I'm pretty excited to watch Auburn this week and see the team under new coach Malzahn. I like them to surprise some folks this year and it starts with visiting Mike Leach. Auburn 38, Washington State 21.
Kentucky (-4.5) vs Western Kentucky
Jon: The Mark Stoops era gets underway with a victory, but Western and Bobby Petrino cover. Who will the Cats' quarterback be? Kentucky 24, WKU 20
Kevin: I have no idea what to expect out of either team, so I'm going to go with the home team covering the spread. Kentucky 18, Western Kentucky 16.
No. 5 Georgia (-2) at No. 8 Clemson
Jon: Can Clemson win back-to-back games against ranked SEC teams? Has that ever been done before? It isn't happening Saturday. A track meet will be an understatement, and take the over (+72). Georgia 38, Clemson 35
Kevin: I like Georgia to win this game handily late. Clemson can't hang with the Georgia run game, and Clemson is too one-dimensional offensively – though they're excellent on offense. I like Georgia by ten points on the road against Clemson. Georgia 41, Clemson 31.
No. 12 LSU (-4.5) vs No. 20 TCU
Jon: I love LSU in big non-conference openers. They've won 10 straight season openers against six BCS teams, including three ranked opponents headlined by Oregon. LSU wins but TCU covers. LSU 24, TCU 21
Kevin: Les Miles loves this type of game and atmosphere. I don't care what kind of talent they lost last year, this team will dominate this game in my opinion and beat TCU easily. LSU 31, TCU 17.
Austin Peay at Tennessee
Jon: Tennessee wins big, and the Butch Jones era gets under way. Tennessee 31, Austin Peay 10
Kevin: Butch Jones better beat a school called Austin Peay. Tennessee by three touchdowns.
Murray State at Missouri
Jon: Missouri will make this ugly. The return of Henry Josey will be beautiful, and the Tigers get off to a 1-0 start, creating optimism for an improved season. Missouri 38, Murray State 13
Kevin: Again, Missouri needs to win and win big in this game if they hope to have a respecfable season. Mizzou by three touchdowns.
Rice at No. 7 Texas A&M
Jon: Johnny Manziel is going to go off, even in the second half. Texas A&M 44, Rice 13
Kevin: Oh yeah, baby, Manziel is going to crush it and remind the world that he's the best player on the planet. Aggies win huge. Texas A&M 51, Rice 17.
Photo Credit: Kevin Liles-USA TODAY Sports