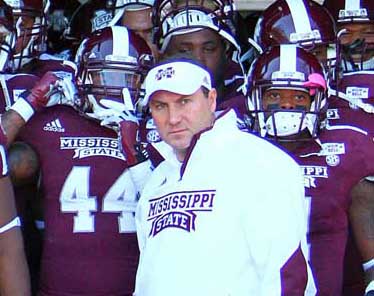 Related Article:
The West has the more prolific matchups of week three, as three East teams have bye weeks. Hopefully week three delivers with the most anticipated game of the season between Alabama and Texas A&M.
Let's roll…
Southern Miss at Arkansas
Player to watch: RB Alex Collins
Opponent to watch: MLB Alan Howze
Buzz: Arkansas leads the SEC with over 300 yards per game rushing, and RBs Jonathan Williams and Alex Collins are putting up serious numbers. Collins leads all rushers with 303 yards and one touchdown, while Williams is third with 277 yards and two touchdowns. The main thing Arkansas can't let happen like last week is playing to the level of the competition. The Hogs needed to put the game away much faster than letting Samford hang around for four quarters last week.
Related: Arkansas is dominating the ground game
#1 Alabama at #6 Texas A&M
Player(s) to watch: QB Johnny Manziel (TAMU), QB AJ McCarron (Alabama)
Buzz: This (this!) is why we love college football. The matchup dubbed the game of the season will hopefully deliver on Saturday and leave everyone wanting more. What's the bigger storyline: 1. Manziel vs. the world 2. Anti-Manziel (McCarron) vs. Manziel or 3. Kevin Sumlin vs. Nick Saban? This game could go a number of different directions, and if Texas A&M's defenses rises to the occasion, look out. Hopefully we'll get to see each team's best.
Related: Alabama at Texas A&M preview
Mississippi State at Auburn
Player(s) to watch: QB Tyler Russell (MSU), RB Tre Mason (Auburn)
Buzz: This could be the most underrated game of the weekend, as it usually delivers something odd, like 3-2 wins or a goal-line stops as time expires. Neither team can afford to lose Saturday and have a successful season, and I would argue this is the most important game for each team. Gus Malzahn vs. Dan Mullen – two good offensive minds with spread offenses locking horns. Which team will make a push to the middle of the West quicker?
Related: MSU at Auburn preview
Kent State at #8 LSU
Player to watch: WR/KR Odell Beckham
Opponent to watch: QB Colin Reardon
Buzz: Kent State poses no real threat, much like UAB. So, fans will be unimpressed by LSU's blowout Saturday. But Cam Cameron has had the impact most thought he wouldn't. Not only has he transformed the offense and is putting up much bigger numbers, but he's taken one of the most disappointing QBs in Zach Mettenberger and turned him into a big-time threat and asset. Mett has been great, but so has Odell Beckham. And we're starting to see the evolution of both players have major impacts on a championship run. Should LSU be the favorite in the West?
#25 Ole Miss at Texas
Player to watch: QB Bo Wallace
Opponent to watch: RB Jonathan Gray
Buzz: The other game in Texas should be a shootout, and despite the Horns' program living in the doldrums, this would be a big win for the Rebels – and for Hugh Freeze. Texas may be without their starting QB David Ash and are already without their star receiver Daje Johnson. The Rebels are looking to avenge their 66-31 loss with a steady dose of the running game right into the teeth of the Horns' defense.
Related: Ole Miss at Texas preview