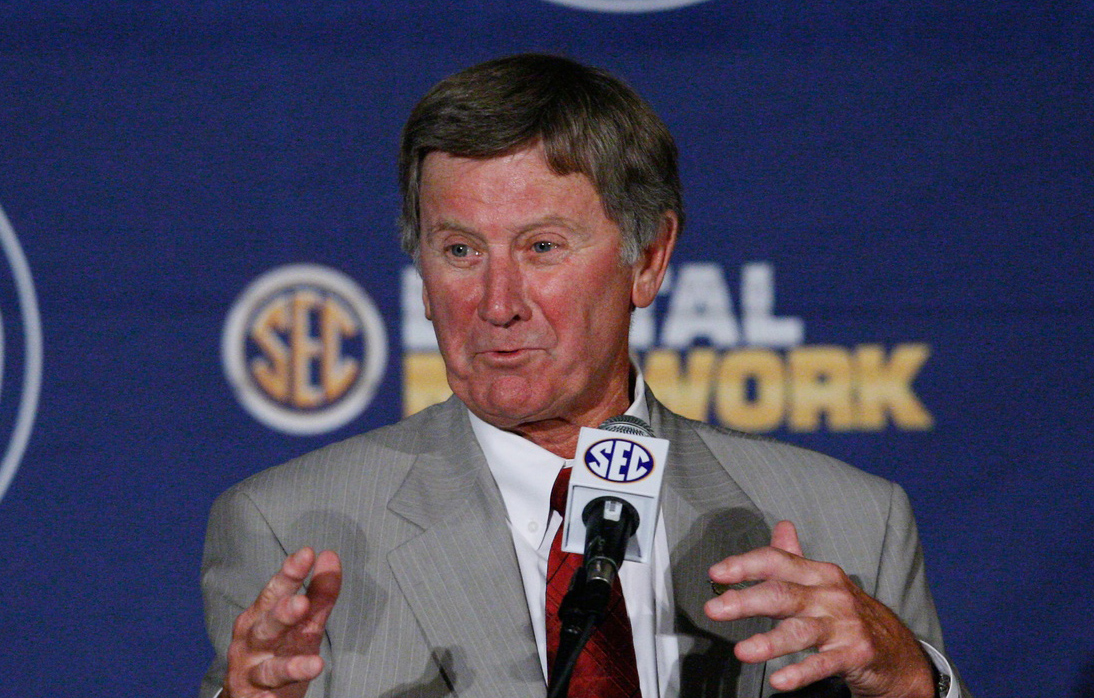 Steve Spurrier's Gamecocks are banged up right now. Three starters – Bruce Ellington, Damiere Byrd and Jadeveon Clowney – didn't practice last night, and Spurrier said if they don't heal up soon, they wouldn't be playing against North Carolina.
But Spurrier's demeanor would suggest he's not trying to be cautious, but rather trying to send a message to the three – get your butts on the practice field, via GoGamecocks.
"We got a bunch of hurt guys that act like they're really hurt," Spurrier said. "Right now, they may not play."
Ellington and Byrd have hamstring issues, and Clowney has a sore shoulder that's kept him out of a handful of practices over the last week.
"Damiere and Bruce tried to run this morning, and it wouldn't surprise me if they're out the first game, the way their hamstrings are coming around," Spurrier said. "So we're planning on playing, maybe without them. And right now, Clowney's got a bruised shoulder. If it doesn't come around real soon, we may play without him in the first game."
Reporters asked Spurrier whether he was trying to send a message to the three, and he added, he'll handle it.
"I don't know. Why don't y'all go talk to them? I'll handle it, I'll handle it. I'll handle those guys. All I'm trying to say, if they can't play, we got plenty of guys who can play, so we're not depending on them."
Defensive coordinator Lorenzo Ward seemed to put a bug in Clowney's ear yesterday, too. Ward said that former Virginia Tech defensive end and All-American Corey Moore is 'totally' faster off the ball than Clowney. Ward has mentioned before that he hopes to get max effort out of Clowney in 2013.
Spurrier and Ward are both telling Clowney and others: we're not going to let you take practices off.
You can watch Spurrier's interview here.
Photo Credit: Curtis Wilson-USA TODAY Sports