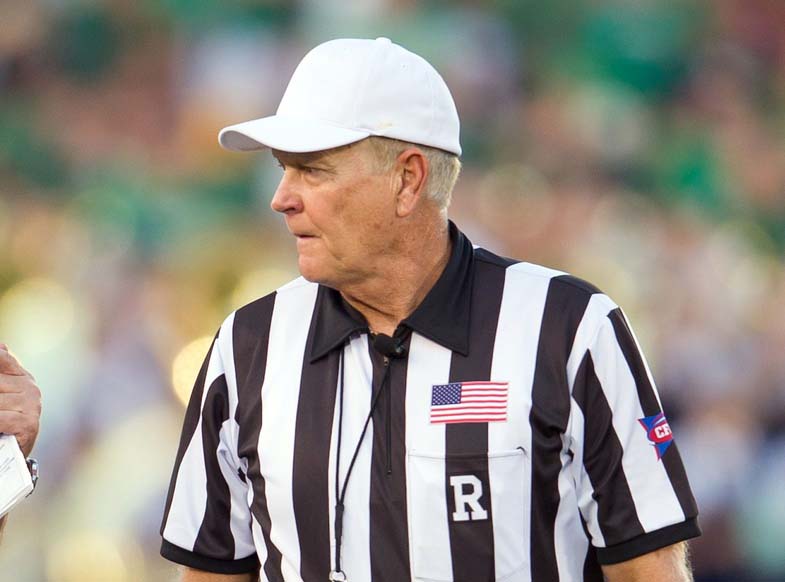 The targeting penalty.
Sheer anger just came to your mind.
College football has faced controversy this year with the new targeting/ejection penalty. It's become an increasingly important and necessary discussion concerning the rules of the game, with a future perspective.
Related: SEC Power Rankings
Yes, there have been some bad calls this season, but none have directly affected the game like the Georgia-Vanderbilt game Saturday. Two Georgia players were called for bogus targeting calls, leading to Ray Drew's ejection and another 15-yard penalty on Ramik Wilson. While Drew's bogus call will raise your blood pressure, Wilson's phantom targeting hit was a game changer.
Video may not work on some mobile applications. You can also watch the video on YouTube here.
Georgia had a 27-21 lead when Wilson was called for the targeting hit, and it completely changed the complexion of the way the game was played. Obviously, the ejection portion of the play was overturned, but the penalty was still enforced, the worst aspect of the entire rule.
Related: Here's another bad targeting call back in week 5
Mark Richt and AD Greg McGarity have had extensive conversations with the SEC coordinator of officials Steve Shaw this week. SEC refs are held to high standards and are subject to disciplinary measures when they blow calls, ranging from a reprimand, suspension or dismissal.
Could we see some type of discipline for Wilson's hit?
SEC will ask NCAA to review targeting penalty
Steve Shaw spoke to the media today on the SEC teleconference. You can listen to the entire conversation here.
To date, college football has seen 52 targeting penalties called in 2013, and 15 ejection penalties have been reversed.
Shaw echoes that SEC Commissioner Mike Slive and the SEC will ask the NCAA rules committee to look at reversing the 15-yard enforced penalty should the player not be ejected for targeting upon review.
"Even our commissioner has serious reservations about the penalty philosophy around targeting fouls when they're overturned," Shaw said on the SEC teleconference referring to Mike Slive. "He and I have talked. He's challenged me, and together we're going to work with the rules committee to revisit the penalty if a disqualification is overturned for targeting."
Although everyone is seemingly against the rule, Shaw reiterates the rule is working the according to plan.
"The rule is working is working as the rules makers wanted it to," Shaw said. "As we all know, the game's under attack. We're getting more and more information about concussions and the impact short-term, long-term and there's a lot we still don't know. The rule was intended to modify player behavior, change how coaches interact with their players and modify the player behavior on the field."
As we enter the backstretch of the SEC season, we can only hope that a bogus targeting call doesn't affect a team's run at a championship.
Photo Credit: Ron Chenoy-USA TODAY Sports