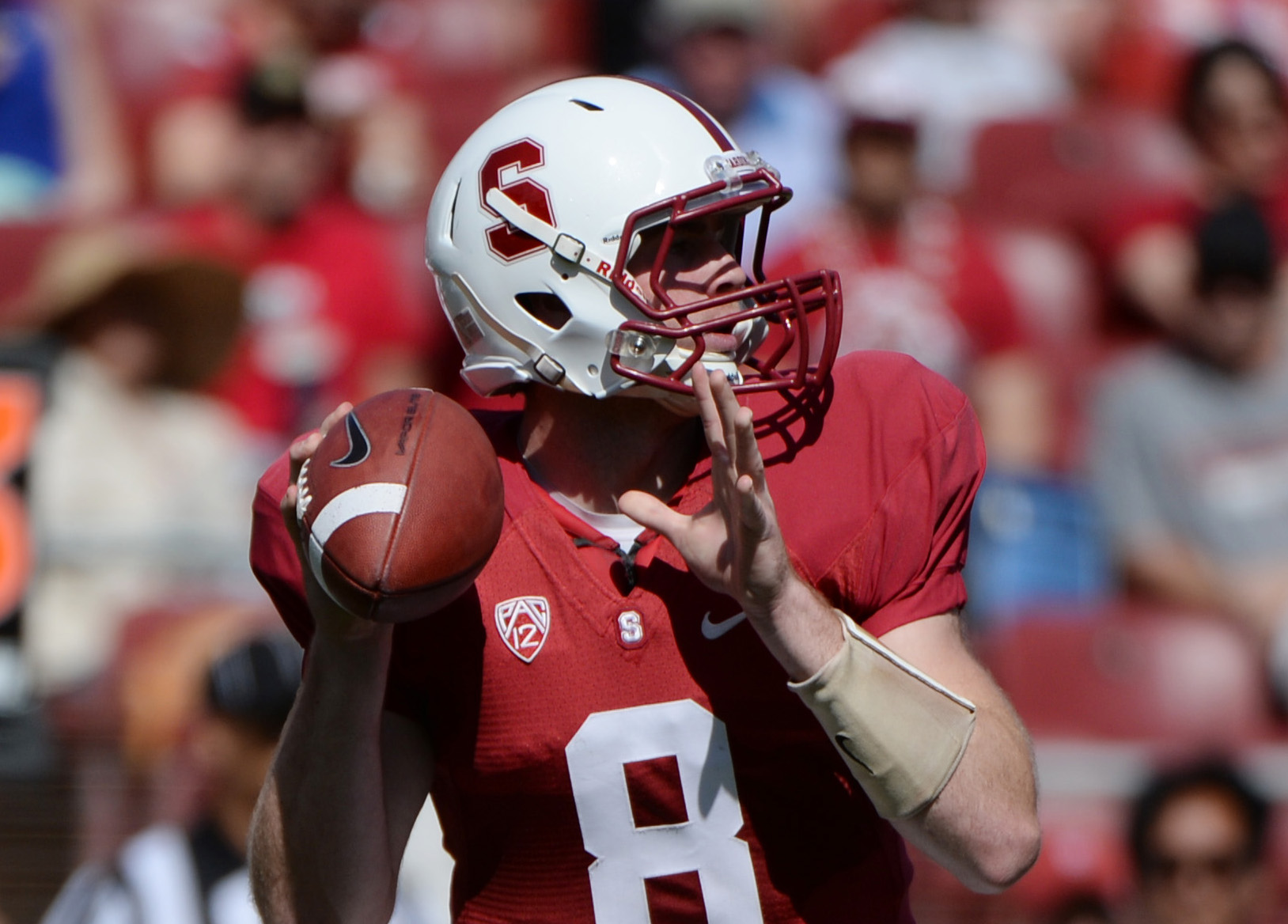 Related Articles:
The SEC enters 2013 once again with a target on its back. The never-ending flame burns with raging envy.
The formula for beating an SEC team isn't exactly known, and teams would have to play their best game on that one night to make it happen.
Now, I'm not saying the SEC will be dethroned – even for the foreseeable future – but here are the five most likely teams to make a run at it in 2013:
1. Stanford Cardinal
Buzz: Speaking of Stanford, the Cardinal match up with the SEC the best. They remind many of last year's Notre Dame…but better. They return five of their front seven on defense, headlined by linebacker Shane Skov. But the offensive line could be the best in college football, with four returning starters and uber-talented Andrus Peat stepping into the vacant slot. David Shaw has an NFL pedigree, and the Cardinal haven't skipped a beat since Jim Harbaugh left. Shaw is 23-4 since taking over the job, and Stanford may be the team that plays the SEC in Pasadena.
2. Oregon Ducks
Buzz: The one team that scares the SEC the most isn't Stanford or Ohio State; it's Oregon and their electrifying offense. True, Auburn and LSU have shut it down in recent memory, but this year they have a chance to be great. The Ducks have two Heisman candidates in QB Marcus Mariota and RB De'Anthony Thomas. All total, the Ducks have 15 returning starters, with seven coming on defense. The biggest asset that isn't returning? Chip Kelly. New head coach Mark Helfrich will be under the microscope, but he's taking over a loaded roster that essentially has one game to get past, Stanford.
3. Ohio State Buckeyes
Buzz: SEC nation would enjoy a championship game that includes Ohio State. What the SEC wouldn't give to get another shot at Urban Meyer on college football's biggest stage. It isn't that Ohio State is so great; it has more to do with the Big Ten being slightly more competitive than the Big East. Urban Meyer has his guy in Braxton Miller who will put up big numbers, but he isn't Johnny Manziel. The Buckeyes return one starter in the front seven at linebacker, but they return nine of 11 on offense. The Buckeyes should run the Big Ten, setting up a championship all SEC fans will love.
Related: Why SEC fan bases will unite over Urban Meyer in 2013
4. Texas Longhorns
Buzz: Texas is merely a shadow SEC team, but they do return 19 starters, including maligned quarterback David Ash. This will be Mack Brown's best team in a few years, but will it be his best coaching job? Are those days behind him? They could put a great season together and surprise everyone. Are you buying it? The roster is loaded with talent, but they'll have to avoid pulling a Texas to get another shot at the SEC.
Related: Why Texas A&M is dominating Texas right now
Dark horse
5. Oklahoma State Cowboys
Buzz: The Cowboys are the Big 12 favorites, and they play Mississippi State the first week. What will we learn? Eh, not much. But the Pokes return an electric offense and a favorable schedule that could land them a goose egg in the 'L' column. An unbeaten Big 12 team has a great opportunity to land in the national championship game. It's a boom-or-bust year for the Cowboys, who welcome two new coordinators.