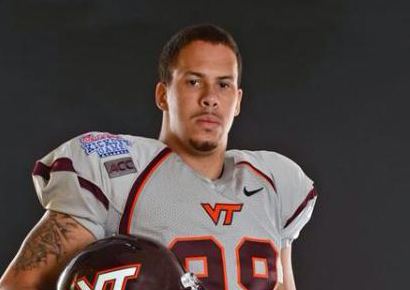 Related Article:
TCU did it for LSU, and Michigan tried it last year against Alabama.
Teams are bringing out new uniforms against the SEC for week one play.
It's still not confirmed by Virginia Tech, but the Hokies could be unveiling new uniforms for the Chick-fil-A Kickoff Game against Alabama.
TechSideline.com's Chris Coleman found a photo of VT DE James Gayle wearing a new grey uniform with the Chick-fil-A patch on the shoulder. Underwhelming, I'll say.