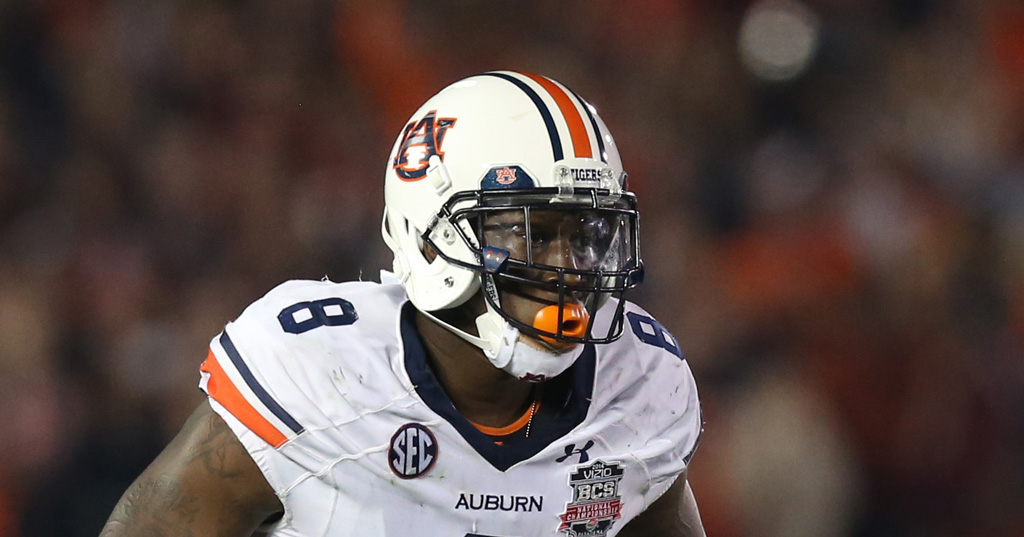 SDS talent evaluators Jon Cooper and Brad Crawford spent several months breaking down last year's highlights, incoming talent and projected 2014 impact following spring practice to compile a list of the SEC's Top 100 players heading into fall. Athletes were selected by position then ranked overall counting down to No. 1.
Stick with SDS throughout summer and get in on the action using the hashtag #SDSTop100 as we unveil a new player daily leading up to opening night on Aug. 28.
56. Cassanova McKinzy, Jr., LB, Auburn

Tabbed as a preseason All-SEC linebacker by several outlets, McKinzy became the first underclassman since 2008 to lead the Tigers in tackles last season with 75 stops and moves from the weak side to the middle this fall. Slowed by a hip injury during the spring, preseason practice didn't go as well as planned for McKinzy says Auburn defensive coordinator Ellis Johnson who told reporters in April that the setback hampered his linebacker's progress.
In the middle of Auburn's 4-2-5, McKinzy will have to adjust to making calls, something Jake Holland and returning starter Kris Frost did last season. Since McKinzy's the bigger, more physical player of the two, Johnson's decision to move Frost to the weakside will take advantage of the former prep wide receiver's speed. Guz Malzahn said the position switch for McKinzy and Frost won't necessarily be permanent and his team's defense will have plenty of rotation.
McKinzy's tackle numbers may go down in the middle, but it's a more natural spot and gives the Tigers added strength near the line of scrimmage.
2013 statistics: 75 tackles, 8 TFL, 2 sacks, INT
2014 projection: 63 tackles, 9 TFL, 3 sacks, 2 INT
Photo Credit: Matthew Emmons-USA TODAY Sports