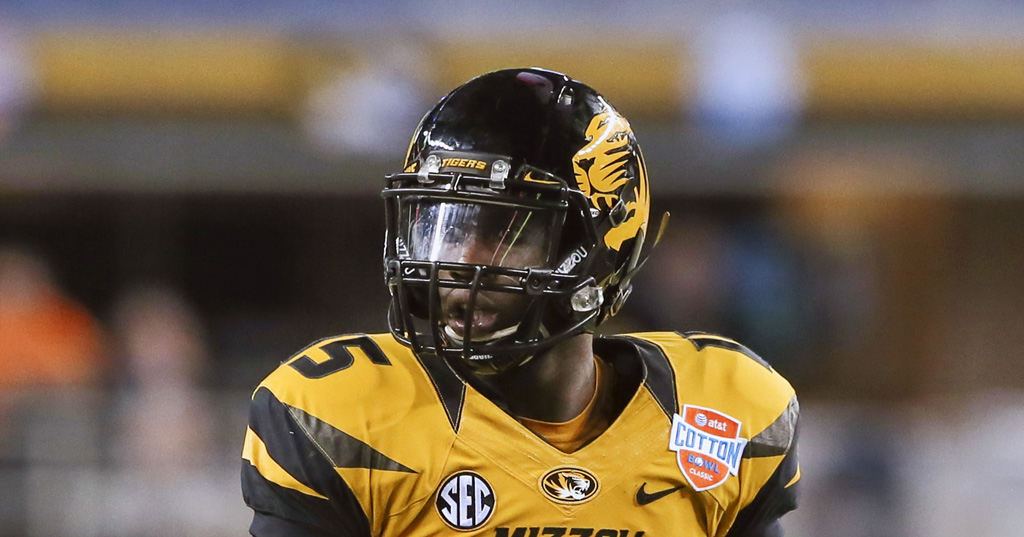 Dorial Green-Beckham was arrested overnight for suspicion of drug activity , and he was released from the Greene County Jail early Saturday morning, according to Cpl. Wilcox, via TheManeater.com.
"(The release) probably means he wasn't involved with what they thought he was involved in," Wilcox said in a phone call from the Greene County Jail.
He was initially arrested for distribution and delivering less than five grams of marijuana. This is Green-Beckham's second arrest while at Mizzou. He and two teammates were arrested October 2012 for marijuana.
DGB caught 59 passes for 883 yards and 12 TDs in a breakout sophomore season.
RELATED: 6 SEC teams enter 2014 as championship contenders
Springfield police confirms arrest was made but says it's an ongoing investigation and declines comment on any details.

— Dave Matter (@Dave_Matter) January 11, 2014
To be clear, Green-Beckham arrested & released. Not charged with anything yet. Police arrest; prosecutors charge

— Dave Matter (@Dave_Matter) January 11, 2014
DGB's mug shot isn't currently listed in the Greene County Jail database, but that's because he has been released. Here's a screen shot, via RockMNation: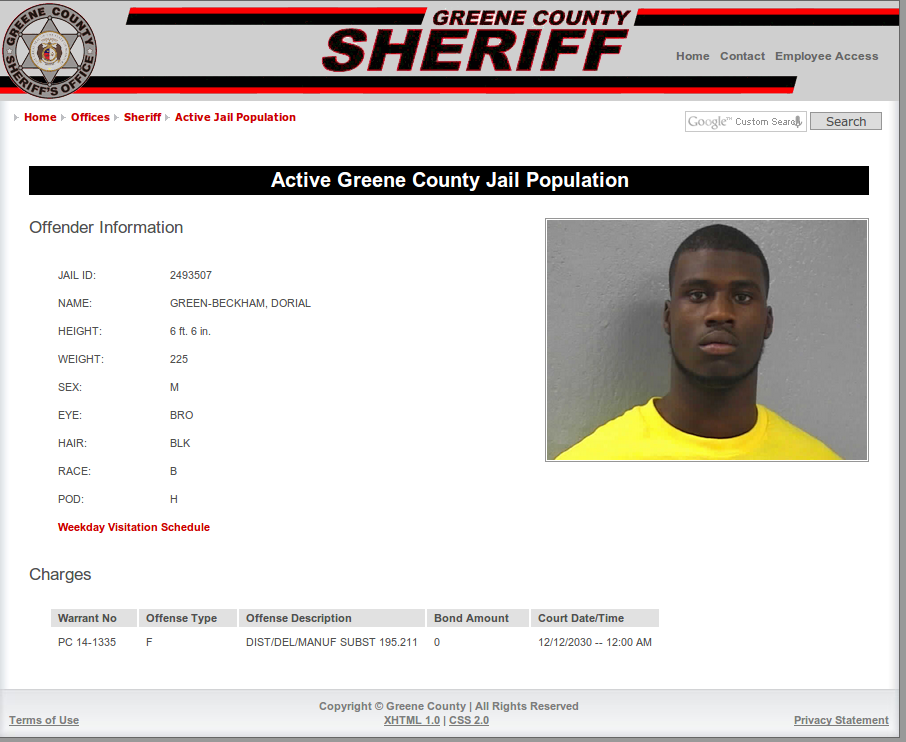 Photo Credit: Kevin Jairaj-USA TODAY Sports