Former Vanderbilt QB Jordan Rodgers hammered the athletic department and said that the Commodores' program will always be second-rate and stuck in mediocrity.
Related: SEC football stadiums covered in snow
Rodgers is upset after he wasn't allowed to access the Vanderbilt facilities, and he was told that he'd have to pay a membership at the Vanderbilt Student Recreation and Wellness Center.
Related: Vanderbilt's top remaining recruit bolts
With just a little over a week until National Signing Day, Rodgers is doing Vandy and new coach Derek Mason no favors in recruiting. Rodgers deleted his tweets, but here are screen shots.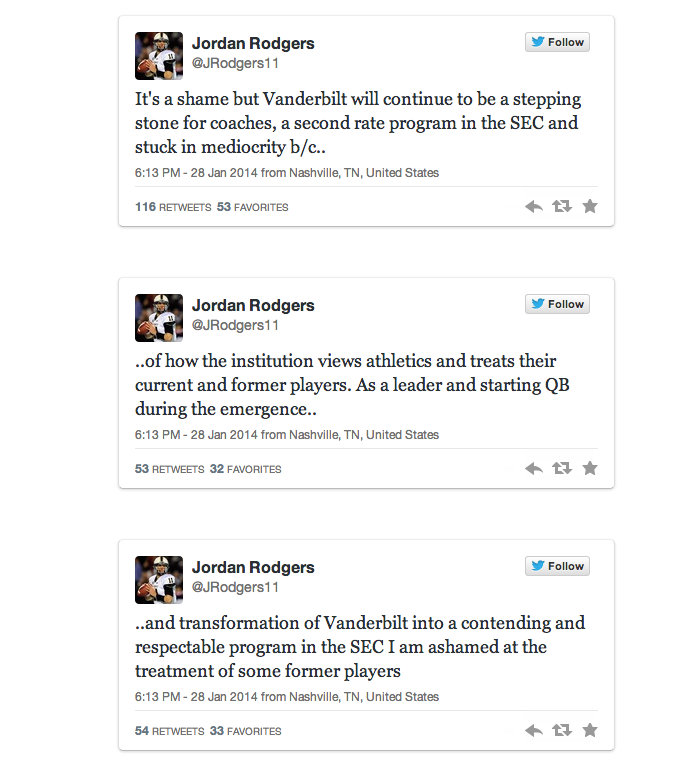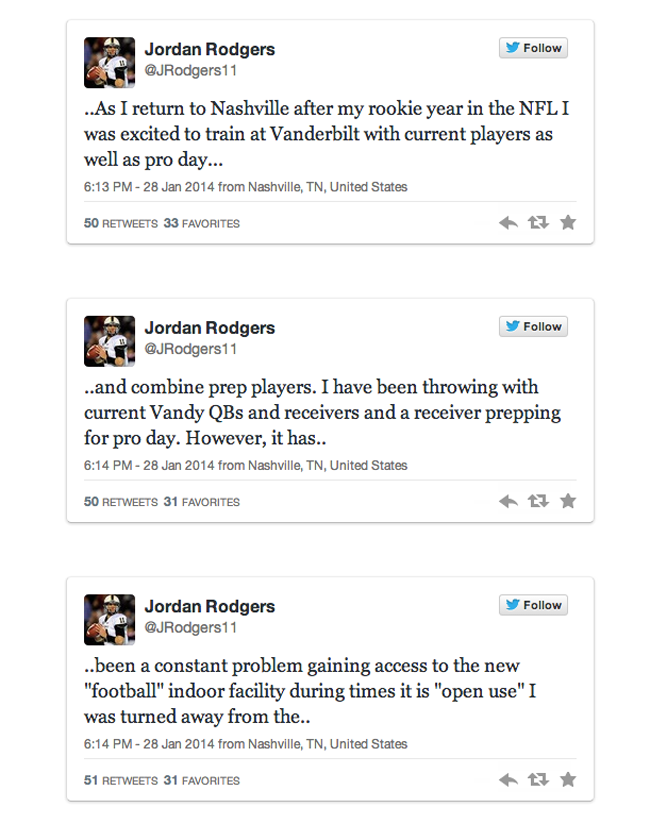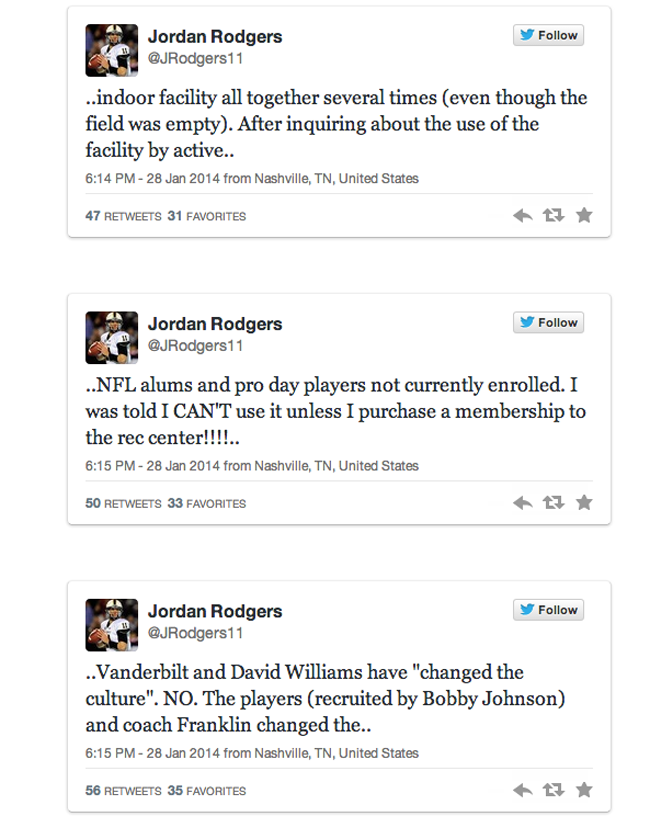 Photo Credit: Jim Brown-USA TODAY Sports