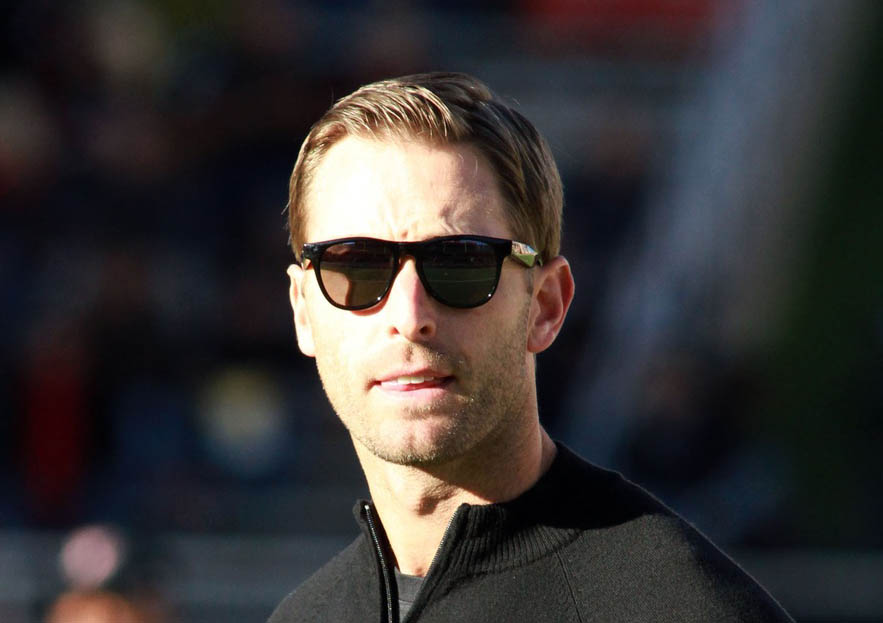 Nick Saban is becoming the face and fall guy of the NCAA's newest proposal that would allow defenses 10 seconds to substitute before offenses can snap the football. In theory, the rule would slow down hurry-up offenses, and Saban and Bret Bielema are arguing for the rule under the umbrella of player safety.
Related: UNC coach takes five-star jab at Nick Saban
We've heard from several SEC coaches on the matter, and Steve Spurrier was the first coach in the country to single out Nick Saban by name, calling it the 'Saban Rule' and saying it's ridiculous.
ESPN Outside the Lines asked Texas Tech head coach Kliff Kingsbury directly what Saban's influence is over the rule.
Q: "How much of Nick Saban's self-interest do you think is at work here? And how much is honest consideration of player safety?"

A: [Laughs] "I mean he showed up to the meeting and made it be known, and I know that the last three losses he's had have been against, you know, some up-tempo teams. So, I'll just kinda leave it at that.

"I was surprised that it got that far to be honest," he continued. "And to put it under the guise of player safety when like everybody said there is no empirical data to back anything even close to that."
Saban's last three losses came against Oklahoma and Auburn during the 2013 season and 2012 Texas A&M; Kingsbury was the Aggies' offensive coordinator that season.
The Playing Rules Oversight Panel votes on the rule March 6, and if passed, the rule would be taken into the affect this coming season.
Photo Credit: John Rieger-USA TODAY Sports