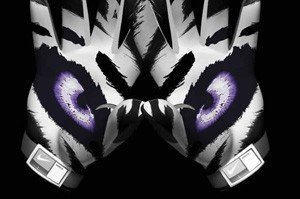 Ever wonder how much footwear giants pay SEC schools to wear their apparel?
BizJournals.com did a feature on Nike, Adidas and Under Armour and how much they pay every school, and you can read about the study here.
RELATED: SEC football uniforms by these apparel companies
You can also view specific details of each school in the details link column below, and if the schools aren't included, the university likely didn't respond to the request.
Nike, Adidas and Under Armour will pour more than $250 million into athletic departments this year. Michigan has the largest account in the database with Adidas, which pays the university $4.4 million and another $3.8 million in cash annually.
As you can see below, LSU gets the most from the apparel allowance with $3.1 million with Nike, while Auburn gets the most cash from Under Armour at $1.75 million.
Arkansas, Mississippi State, Tennessee or Vanderbilt weren't included in the database.
| | | | | |
| --- | --- | --- | --- | --- |
| University | Company | Equipment & apparel allowance | Cash | Details link |
| LSU | Nike | $3,100,000 | $1,000,000 | View Details  |
| Alabama | Nike | $2,690,000 | $780,000 | View Details  |
| Auburn | Under Armour | $2,500,000 | $1,750,000 | View Details  |
| Texas A&M | Adidas | $2,300,000 | $1,417,249 | View Details |
| Missouri | Nike | $2,200,000 | $150,000 | View Details |
| Florida | Nike | $2,085,600 | | View Details |
| Ole Miss | Nike | $2,050,000 | | View Details  |
| South Carolina | Under Armour | $2,050,000 | $1,050,000 | View Details |
| Georgia | Nike | $1,770,000 | $600,000 | View Details   |
| Kentucky | Nike | $1,600,000 | $1,800,000 | View Details  |