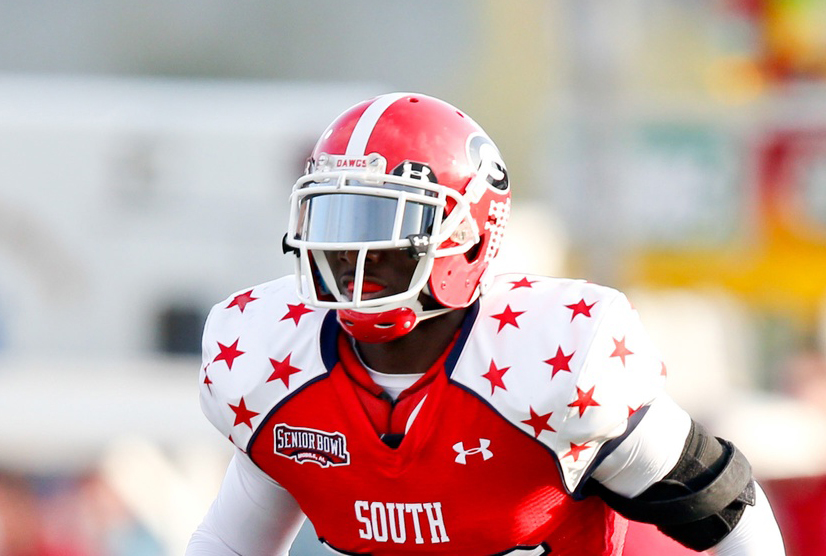 The Senior Bowl is the most coveted game seniors have to show out in front of NFL scouts. It's a time where they get away from their teammates, and they compete against the best seniors around college football.
Here's the full site for the Senior Bowl, and the game will be played January 25th in Mobile, Alabama.
Related: 18 former SEC players make up top 50 NFL Draft prospects
This year, the surprise non-attendees are Alabama QB AJ McCarron and LB CJ Mosley. Both chose not to play in the game despite invitations. As often times the case, agents call the shots, and agents persuaded them to go another direction. It would have been nice to see McCarron compete against others around college football, and it may have improved his draft stock.
Nonetheless, 23 other former SEC players will be playing, and here's the full lineup:
Related: SEC's top 10 RBs of 2013
Lamin Barrow, LB, LSU
Chris Davis, DB, Auburn
Dee Ford, DE, Auburn
Jon Halapio, OG, Florida
Adrian Hubbard*, LB, Alabama
Gabe Jackson, OG, Mississippi State
Ja'Wuan James, OT, Tennessee
Wesley Johnson, OT, Vanderbilt
Kenny Ladler, S, Vanderbilt
Craig Loston, S, LSU
Arthur Lynch, TE, Georgia
Cody Mandell, P, Alabama
Jordan Matthews, WR, Vanderbilt
Daniel McCullers, DT, Tennessee
Kevin Norwood, WR, Alabama
Cody Parkey, PK, Auburn
Solomon Patton, WR, Florida
Jay Prosch, FB, Auburn
Michael Sam, OLB/DE, Missouri
Chris Smith, DE, Arkansas
Ed Stinson, DE, Alabama
Travis Swanson, C, Arkansas
Jaylen Watkins, DB, Florida
*Denotes underclassman with diploma
Photo Credit: John David Mercer-USA TODAY Sports