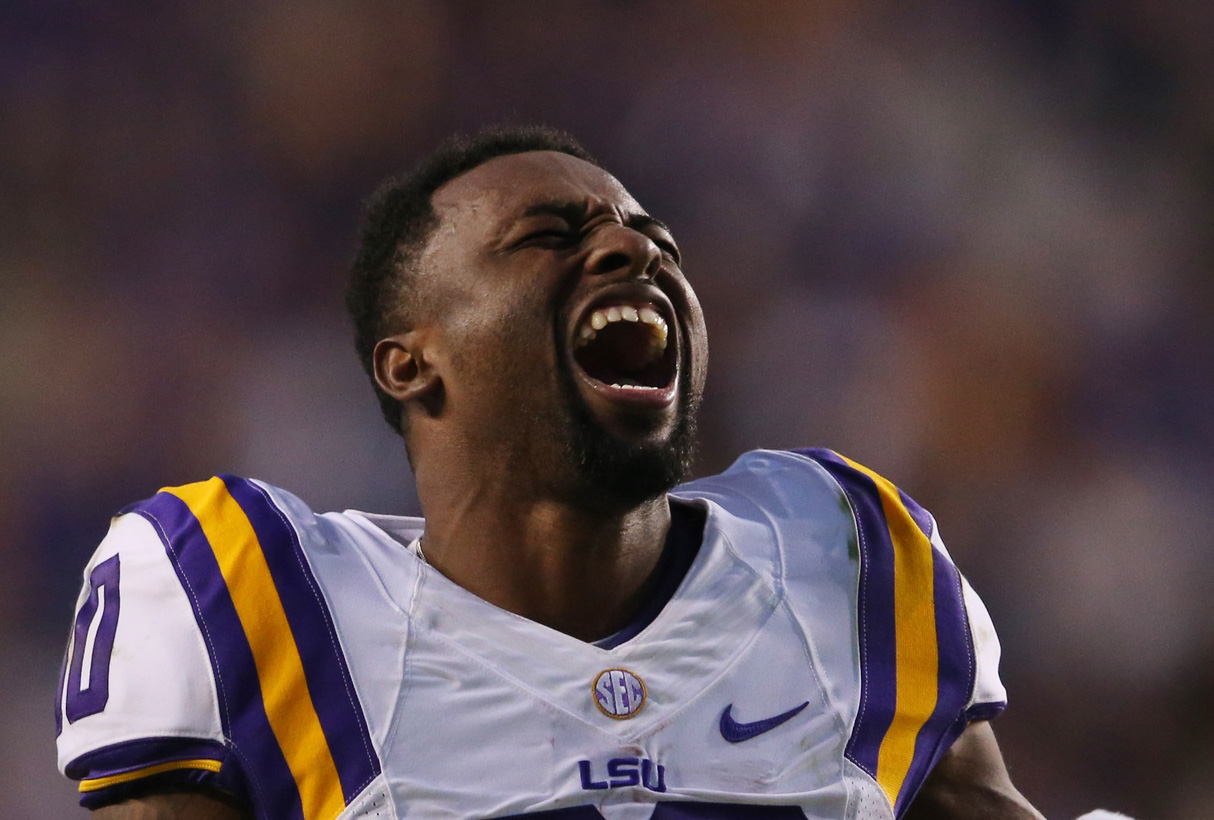 SDS is continually counting down the top 25 players in the SEC for 2013, and we're not stopping until we get to No. 1. I know you'll agree with every single one…
No. 20 Jarvis Landry, WR, LSU (JR)
2013 stats: 77 catches, 1,193 yards, 10 TDs
Why he's No. 21: Jarvis Landry had some of the best hands in college football, and he had a huge year in 2013.
Landry caught the second most passes in the SEC with 77, and he recorded the third most receiving yards with 1,193, second only to Vanderbilt's Jordan Matthews. Pure and simple, Landry was the best receiver on his team. He may not have been the better overall playmaker compared to Odell Beckham, but Landry flashed big-time pro ability.
Landry caught balls in traffic all season, and he averaged 15.49 yards per catch. He may not possess elite speed or ability after the catch, but he'll catch any pass anywhere. He's a tough-minded receiver who isn't afraid to run across the middle and meet up with any linebacker.
Landry was also college football's best third-down receiver. He caught six touchdowns and had 453 yards receiving on third down.
Top 25 player rankings:
Photo Credit: Crystal LoGiudice-USA TODAY Sports