Be careful, Tennessee fans. If you're buying a UT helmet said to be signed by Josh Dobbs, you may not be getting the former Volunteers' autograph.
Dobbs took to Twitter on Sunday to call out JT Sports Collectibles for selling a helmet that bears his name, but not his signature.
Here we go again@aClassifiedAd (JT Sports Collectibles) this is NOT-so-AUTHENTIC. This is NOT my autograph..either!🚫
Nice "D" though.😏#SMH pic.twitter.com/a9euHgpzCV

— Josh Dobbs (@josh_dobbs1) February 11, 2017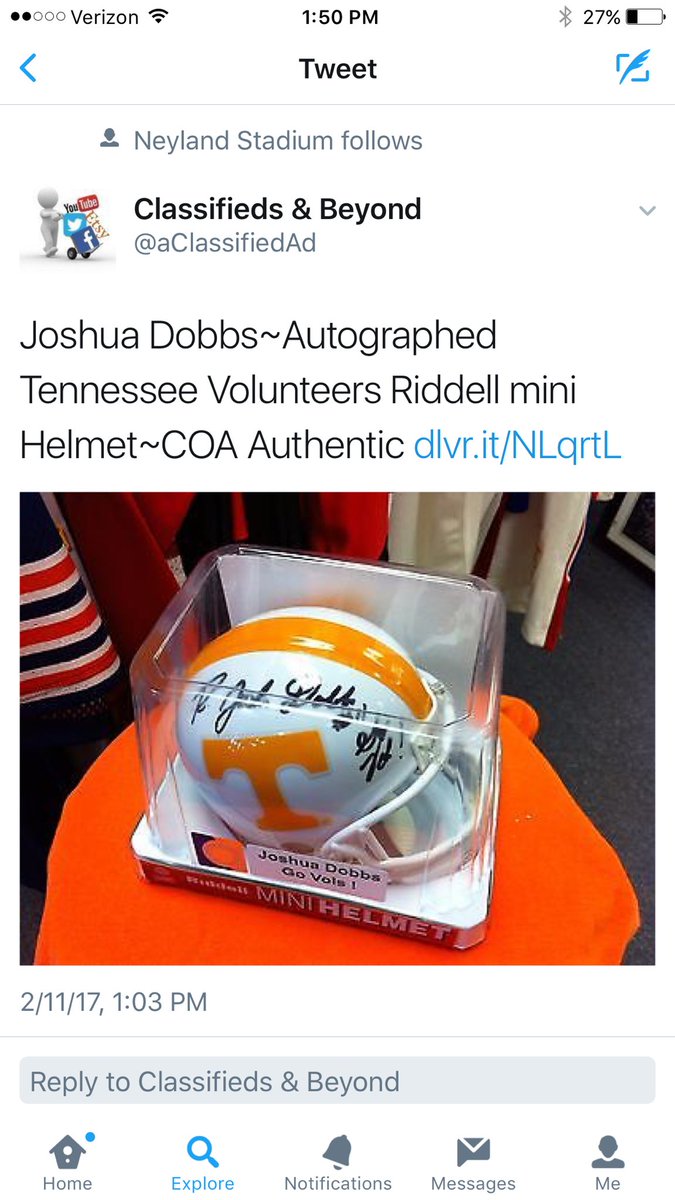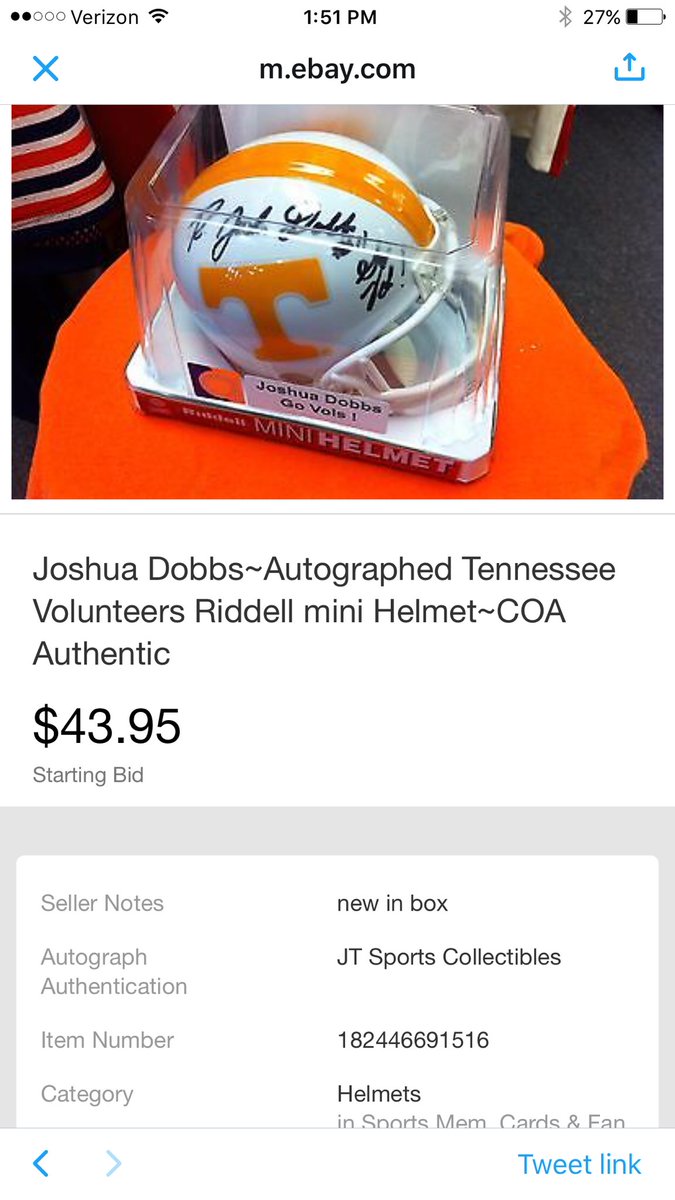 Dobbs tweet goes to show that, unfortunately, the word "authentic" gets falsely used when it comes to autographs.
Those able to score an autograph from a verifiable source could be able to boast of having an NFL quarterback's signature. One recent mock draft had the departed Volunteer going in the second round.
This button delivers the best SEC football stories to you on Facebook