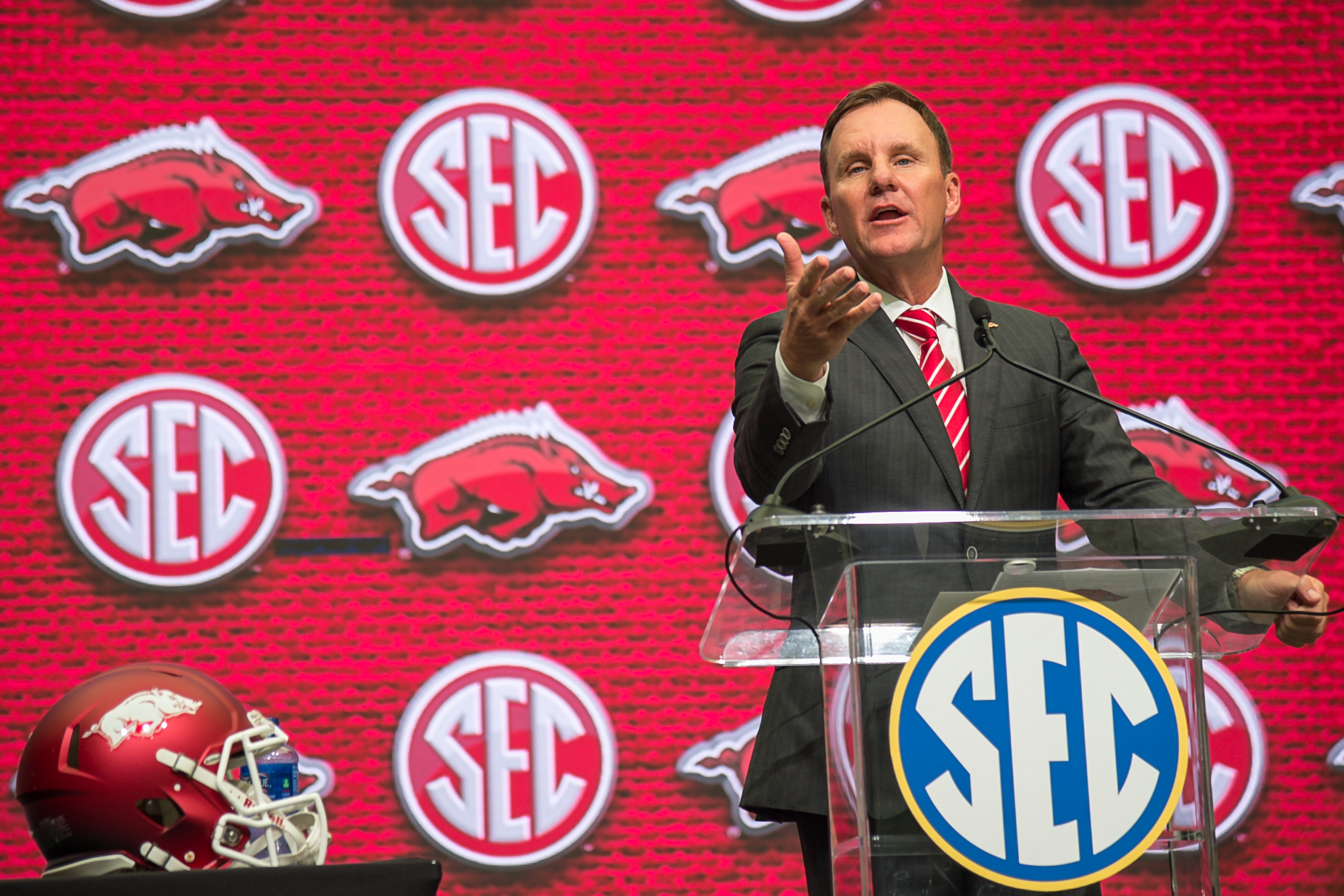 ARKANSAS
Arkansas football: 5 dream/disaster scenarios for the rebuilding Razorbacks in 2018
There are a multitude of reasons the media picked Arkansas last in the SEC West during SEC Media Days.
The Razorbacks have a long way to go before fans' dreams of vying for a SEC Championship become a conceivable thought under Chad Morris.
Like every other first-year SEC coach — even Nick Saban — Morris will find his team in desolate waters throughout the course of the season. Turbulence tends occur when you compete in the best division in college football.
Let's take a look at the best and worst-case scenarios for the Razorbacks in 2018.
Dream scenarios
1. LS-who? It's common knowledge amongst Arkansas and Louisiana State that the Razorbacks value the "Golden Boot" far more than the Tigers do. That notion stretches across all parts of the schools — fans, coaches, players, etc.
Bobby Petrino was able to steal a big rivalry win in his first year at Arkansas. Morris needs to have this game circled. The Tigers cruised the past two seasons, but this year could be different with LSU coach Ed Orgeron facing the hot seat.
The Tigers are expected to lose to Alabama for the eight consecutive time. Morris needs to jump on their lack of morale the following week.
2. Fans jump back on board: The Bret Bielema era ended with a slow demise tormenting many Razorbacks fans. A renovated stadium and system will have them coming back out. Though the seats may be full early on, Morris has to show Razorback nation some signs of life.
Fans are treading cautiously after a coach with a stellar track record couldn't get it done in Fayetteville. Picture Angels in the Outfield. Fans want to believe, but the players and coaches have to make them believe.
WATCH: Bret Bielema's message to Arkansas fans pic.twitter.com/E14DSbPd7U

— Bo Mattingly (@SportsTalkwBo) July 16, 2018
3. Chavis lights a fire on D: John Chavis has made quite a name for himself in the SEC. Being a veteran only goes so far, and the cupboard he inherited is as bare compared to any point in his coaching career. Despite the obvious hindrances, Chavis has the track record to give fans hope about that side of the football.
Former defensive coordinator Paul Rhoads promised blitzes and harassing quarterbacks but couldn't deliver. Chavis had no problems producing havoc at Texas A&M, ranking in the Top 25 in sacks from 2015-2017. Don't expect him to call off the dogs much, which is exactly what Arkansas needs.
4. Ole Miss, who's your daddy? 30-0 back in 2014. The "Swing Intervention" in 2015. Chad Kelly's fumble in 2016. Connor Limpert sealing the deal in 2017.
These games are painful, but fun to bring up in front of Ole Miss fans. The Razorbacks haven't lost to them in Donald W. Reynolds Razorback Stadium since 2008. Five straight is on the horizon if the luck keeps falling Arkansas' way.
5. Adaptations work, uh-oh SEC: Remember how successful the "wildhog" was in 2006? Like Gus Malzahn, Morris is an offensive guru. He'll need to be creative like others have in the past.
People said Urban Meyer's offense couldn't work in the SEC. Wrong. Spread-style, up-tempo is a beautiful thing when it's executed properly. Clemson and SMU's offensive numbers should excite fans on the scoring ferocity Morris has in store for SEC opponents every Saturday.
Disaster scenarios
1. No QB, bring on the problems: This doesn't apply solely to Morris, but his offenses on predicated on a guy who can sling it. Cole Kelley threw some ducks last year, and Ty Storey wasn't able to beat him out.
Down the line under more tutelage, Arkansas quarterbacks could develop and become viable threats. Right now, opposing linebackers won't be shaking in their cleats.
2. Drop one of the opening three games: It's simple. Don't lose to a cream puff in the opening weeks of the season. If that happens, forget any chance of making a bowl.
3. O-fer in conference play: It's possible Arkansas will lose every conference game. Shades of Bielema's first year are coming up in every fans' mind reading this right now. No Razorbacks fan wants that.
Ole Miss, Missouri and Vanderbilt are the weakest teams on the schedule, but all will have better quarterback play. If Arkansas doesn't have a conference win by the end of October, the Fireball supply will be depleted. Razorbacks' fans will have killed off every bottle in the United States at that point.
4. A team divided, again: Multiple reports came out last season that the team's chemistry wasn't where it needed to be. This season will test that. If problems inside the locker room come up early, it will spell trouble for the entire program.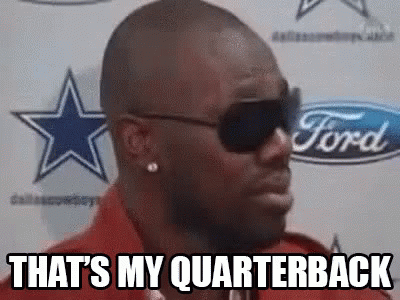 5. New empty stadium: Arkansas added more than 7,000 more seats to Donald W. Reynolds Razorback Stadium, breaking 80,000 overall. All 38 suites have been sold in the newly renovated area. These fans want to partake in the new experience, but losing will help convince them to stay at home.
Arkansas isn't in the upper echelon in the SEC. At times, the program claws for respect. Adding new seats and not being able to fill them doesn't help in that department.