COLLEGE BASKETBALL
William Hill Sportsbook: Huge Free Bet, No-Brainer Gonzaga Odds
William Hill Sportsbook closes out a wild first wave of NCAA Tournament action with a huge risk-free bet and  no-brainer odds on the Gonzaga Bulldogs this afternoon.
Bettors at William Hill Sportsbook can grab an awesome NCAA Tournament promo with no-brainer odds on Gonzaga to knock off Oklahoma on $50 bets at ridiculous +100 odds. Additionally, new players in several states like Tennesee, Michigan and Virginia can also take advantage of a $2,021 risk-free first bet.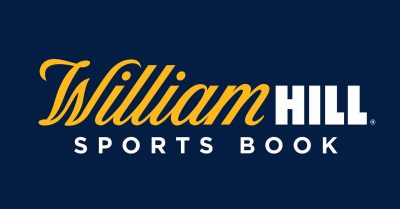 MA and OH only. 21+. New users and first wager only. Must register with eligible promo code. Bet amount of qualifying wager returned only if wager is settled as a loss. Maximum bet credit $1,500; must be used within 14 days of receipt. See caesars.com/promos for full terms. Void where prohibited. Know When To Stop Before You Start.® Gambling problem? Call 1-800-GAMBLER
While the first few days of March Madness has reiterated that idea that absolutely anything is possible during the NCAA Tournament, William Hill has cooked up a special that simply presents too much value to ignore. With the chance to get such odds and a $2,021 risk-free first bet in states such as Michigan, Virginia and Tennessee, this is a no-brainer opportunity.
Click here to get these specials at William Hill in Tennessee. Get it in Michigan here, Colorado here, Indiana here and Virginia here.
William Hill Promo: $2,021 Risk-Free, Wild Gonzaga Odds
If you're looking to close out second round action before the Sweet 16 field is set with huge value, William Hill Sportsbook is the place to do it today.
No. 1 seed Gonzaga enters its matchup on Monday afternoon against No. 8 seed Oklahoma with a perfect 27-0 record. Notably, the Bulldogs have won 25 of 27 games by double digits, including a 43-point blowout victory over No. 16 Norfolk State on Saturday night.
Understandably, oddsmakers love the Bulldogs not only to win today but also to win the entire tournament. They come into today's game against the Sooners as an overwhelming 14-point favorite and are also -1250 on the moneyline.
That's where the outrageous value of this offer from William Hill comes into play, an offer that allows bettors to back to Gonzaga at +100.
Crazy Value on Gonzaga
In order to fully grasp the magnitude of the value on Gonzaga at William Hill, let's take a look at some quick math.
Typically, at -1250 odds, a bettor would need to risk $775 to win $50 on a Bulldogs victory. However, with this +100 odds boost, bettors must only risk $50 to win the same amount. That means bettors can save $725 to back a Gonzaga victory.
These odds, supported with an industry-best $2,021 risk-free bet that is available to players in Tennessee, Virginia, Michigan, Indiana and Colorado, give bettors everything they need to have a memorable Monday featuring a total of eight second round matchups.
How to Get this William Hill NCAA Tournament Promo
Getting started with William Hill to grab Gonzaga over Oklahoma at +100 odds this afternoon and a $2,021 risk-free bet is a simple process that takes just a moment to complete.
Click the following links to sign up by state. Click here in Tennessee. Get it in Michigan here, Colorado here, Indiana here and Virginia here.
Make a first deposit. If you'd like the full value of the $2,021 risk-free bet, you will need to deposit at least that amount. Of course, bettors can deposit and wager less with the risk-free offer.
Be sure to use that wager first and then locate the Gonzaga +100 odds in the promotions section. Lock in a bet on that market of up to $50.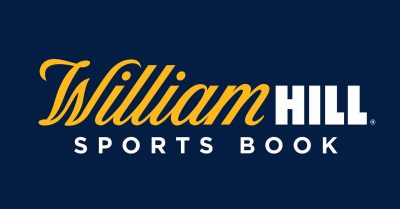 MA and OH only. 21+. New users and first wager only. Must register with eligible promo code. Bet amount of qualifying wager returned only if wager is settled as a loss. Maximum bet credit $1,500; must be used within 14 days of receipt. See caesars.com/promos for full terms. Void where prohibited. Know When To Stop Before You Start.® Gambling problem? Call 1-800-GAMBLER