GEORGIA
Chris 'The Bear' Fallica offers thoughts on Georgia's offense, makes several SEC picks
There are a number of intriguing SEC games on the college football schedule Saturday.
On Friday's "McElroy & Cubelic in the Morning" radio show, Chris Fallica, better known as "The Bear" on ESPN's College GameDay," offered some of his picks on those matchups
He started by addressing Georgia's game with UAB, where the Bulldogs are 22.5-point favorites and the over-under for the game is 44.5.
9-10 McElroy & Cubelic in the Morning Hour 2: The BEAR! @chrisfallica gives you a few leans on some college action and SEC weekend lookaround! https://t.co/ESd5kHeOr0

— McElroy and Cubelic in the Morning (@macandcube) September 10, 2021
"It's a dead under game for me," Fallica said. "I could see it being 31-7 or 34-7, 35-7, and Georgia gets the cover but I just don't know how UAB is going to score if Georgia is able to bring close to the same intensity that they brought last week"
Fallica admitted that he has concerns about the Bulldogs' offense and JT Daniels' oblique injury, and he added that the Daniels injury might explain the conservative UGA offense against Clemson.
"That explains a lot as to why Georgia was very hesitant to throw the ball down the field last week," Fallica said. "In addition to not having any wide receivers, the quarterback wasn't necessarily able to."
The respect that Fallica has for the UAB program also played a role in how he views this matchup.
"You know Bill Clark and that UAB team is not going to quit," Fallica said. "They're going to play 60 minutes. I would have a little of bit of hesitancy in laying that number, but I think the under is the way to go in this game."
Click here to bet $1, get $200 instantly on any NFL Week 1 game with DraftKings Sportsbook.

DRAFTKINGS SPORTSBOOK APP
STATES: NY, KS, LA, AZ, TN, PA, NJ, CO, IL, WV, IA, IN, VA, MI
NEW USER BONUS
BET $5, WIN $200!
ANY NFL GAME!
Fallica also offered his thoughts on Mississippi State's nonconference matchup with NC State, which is a 1-point favorite on the road with the total set at 55.5
"I like Mississippi State in that game catching (points) at home, a team that nearly lost to Louisiana Tech last week," Fallica said. "NC State blew out one of the worst teams in the country in South Florida, now you're going on the road, laying points, and the conference as a whole didn't look very good last week. It feels like a situation where you're going to have Mississippi State play a lot better."
One SEC team that Fallica doesn't feel great about is Tennessee, which plays host to Pittsburgh on Saturday. The Panthers are 3-point favorites and the over-under is 56.5.
Click here to bet $10, Win $200 when you bet on any NFL team to score at least one touchdown with BetMGM.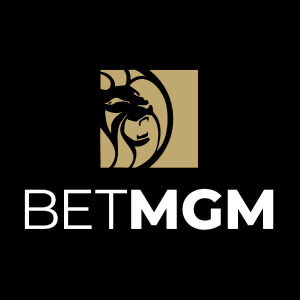 BetMGM Sportsbook
STATES: LA, NY, AZ, MS, CO, IN, IA, MI, NV, NJ, PA, TN, WV, VA
SIGNUP BONUS
1+ PUNCH LANDS!
$200 BONUS
"You saw the Vols last week and they certainly got off to a very, very slow start," Fallica said. "I don't know about Joe Milton … I'm not sure he's the answer at quarterback. And I think against (Pat) Narduzzi and the things that he can do defensively with the defensive line that's usually pretty good … I'm laying the 3 with the Panthers."
The final SEC game that Fallica touched on was Texas-Arkansas, where the Razorbacks are a 7-point underdog at home with a total of 56.5.
"I don't know what to make of that Texas-Arkansas game at all," Fallica admitted. "I think Arkansas is probably the right side. I think at home … where they have Texas coming to their place, I think they're going to compete much better and get a much better start (than against Rice)."
Click here and use promo code SOUTH1000 to get a risk-free bet of up to $1,000 with Barstool Sportsbook.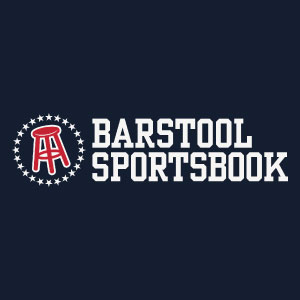 Barstool Sportsbook
STATES: LA, CO, IL, IN, MI, NJ, PA, VA, TN, AZ, IA, WV
SIGNUP BONUS
$1,000
RISK-FREE