KENTUCKY
Kentucky adds second 2020 RB to class this weekend, a 4-star player from Ohio
The Kentucky Wildcats will be without Benny Snell this fall after one of the greatest running backs in SEC history went off to the NFL.
However, they're working on rebuilding depth at the position, and now they have a deep 2020 running back class.
After landing Cleveland native Torrance Davis on Friday, the Wildcats picked up a commitment from 4-star 2020 RB JuTahn McClain, also an Ohio native. McClain announced his decision via Twitter on Saturday night:
https://twitter.com/JuTahn9/status/1137536689231093761?ref_src=twsrc%5Etfw%7Ctwcamp%5Etweetembed%7Ctwterm%5E1137536689231093761%7Ctwgr%5E393039363b74776565745f6d65646961&ref_url=https%3A%2F%2Fwww.aseaofblue.com%2F2019%2F6%2F8%2F18658251%2F4-star-rb-picks-kentucky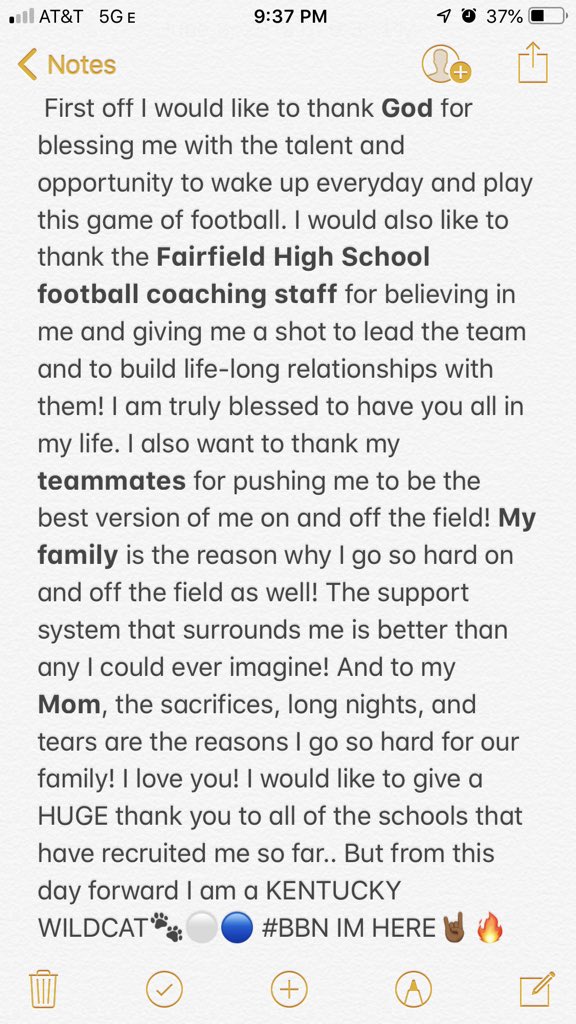 Per the 247Sports rankings, McClain is the No. 6 all-purpose back in the class of 2020 and the No. 7 overall recruit from the state of Ohio.
The Wildcats now have seven players in their 2020 recruiting class, which currently ranks No. 28 in the nation and No. 10 in the SEC, per 247Sports.
Below, check out some of McClain's high school highlights, courtesy of Hudl: