LSU TIGERS
A Look at the Best Louisiana Sports Betting App Bonuses and Promos
Louisiana online sports betting will officially go live in the coming weeks, likely arriving in time for the second half of the NFL regular season or playoffs. With a number of sports betting options expected when the state does flip the switch, the top online sportsbook apps are offering early sign up promos and pre-registration bonuses.
Let's take a look at the best Louisiana online sports betting app promos and bonuses available ahead of the state's impending launch.
Notably, there will be more than a handful of operators live in the early going, however, only a few of them are rolling out early sign up bonuses. With the hope of having as many players as possible in the fold at launch, these operators are essentially giving away hundreds of dollars ahead of the formal go-live date.
Best Louisiana Sports Betting Bonuses and Promos
It's worth noting the structure of these pre-registration bonuses is all about incentivizing early sign ups. Getting these offers will not replace the standard new player promos available when things do go live in late fall or early winter. Bettors will still get risk-free bets, no-brainer odds specials, and free bet matches, but these pre-registration bonuses will put a little extra money in accounts to kick off the betting experience.
Caesars Sportsbook Louisiana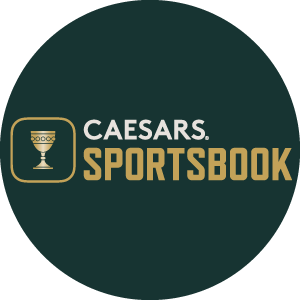 Caesars Sportsbook
STATES Louisiana
SIGNUP BONUS
UP TO $1,250
+1K REWARD & 1K TIER CREDITS
Caesars Sportsbook has spent a great deal of money in the Louisiana market to build its brand, which is in line with its approach in other established markets. Following a late-summer rebrand, Caesars kicked off an aggressive advertising campaign along with aggressive new player promos and recurring player bonuses.
While all new players will be able to score a $1,001 free bet match and have access to dozens of daily odds boosts, those who pre-register now can grab a $100 sportsbook bonus to use when the app launches.
Click here to get a $100 pre-launch bonus at Caesars Sportsbook Louisiana.
DraftKings Louisiana Sportsbook

DRAFTKINGS LOUISIANA

Pre-Registration Bonus!

PRE-REGISTRATION
$100
BONUS
DraftKings has long been one of the best overall sportsbook options in a wide range of legal sports betting markets. The same is expected in Louisiana where bettors will have access to weekly no-brainer NFL odds, daily odds boosts, profit boosts, and more.
DraftKings Louisiana is also giving bettors the opportunity to score a $100 pre-registration bonus to use at launch. This bonus, which can be acquired without making an early deposit, is available on a wide range of betting markets.
Click here to get a DraftKings Louisiana $100 early sign up bonus.
FanDuel Louisiana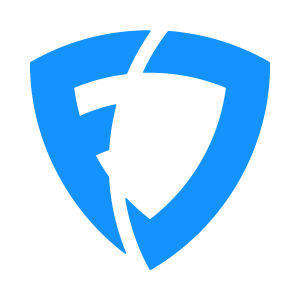 FanDuel Sportsbook
States: LOUISIANA
FANDUEL LOUISIANA
$100
PRE-LAUNCH BONUS
Like DraftKings, FanDuel Sportsbook has been a dominant player in the online sports betting industry and that trend will almost certainly continue in Louisiana. FanDuel also offers daily odds boosts, parlay bonuses, bet insurance, and more — incentives which help support what is arguably the best overall sportsbook app.
Similar to some of its top competitors, FanDuel Louisiana is looking to get out of the gates fast with a huge new customer base. Those who sign up now will get a $100 bonus in addition to the weekly NFL new player bonuses. Typically speaking, bonuses include terms like 30-1 odds on select NFL games or bet $1, win $200 specials on likely-to-hit outcomes (quarterback to throw for 1+ yard, teams to score 1+ point, etc.).
Click here to get a $100 FanDuel Louisiana pre-registration bonus.