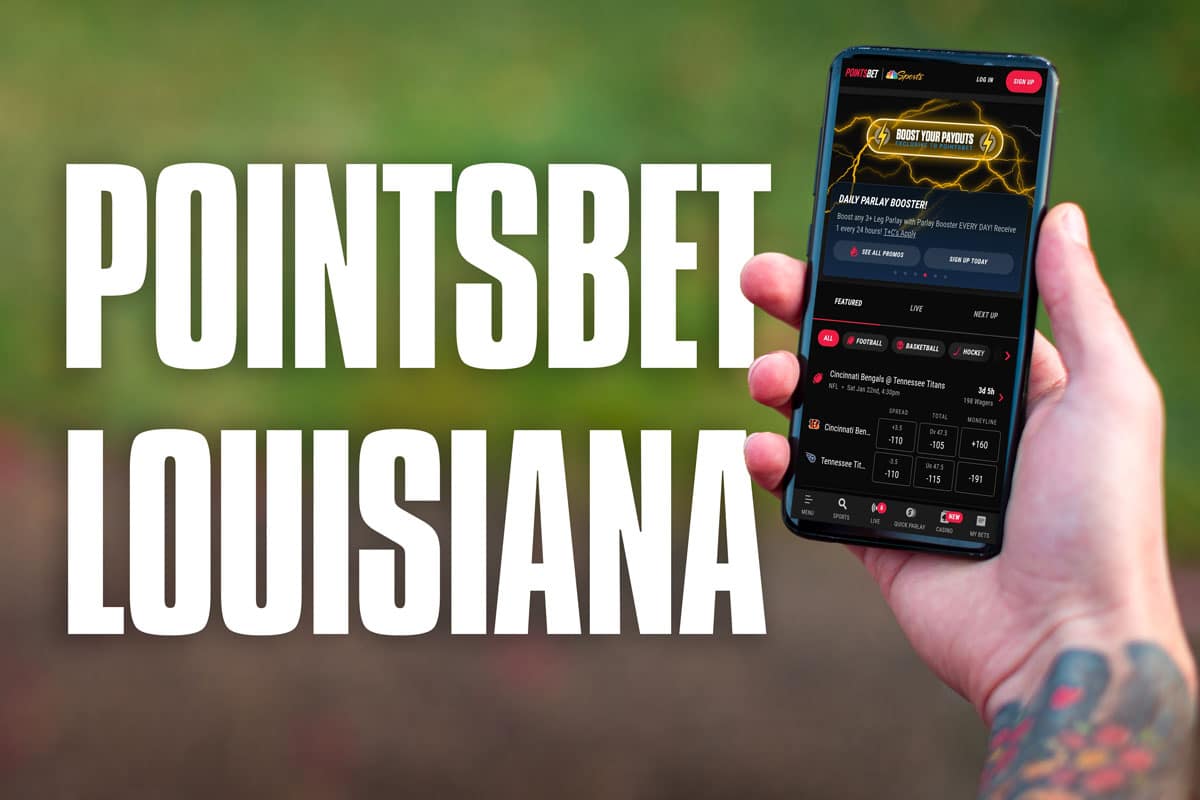 LSU TIGERS
PointsBet Louisiana Promo Code: Get 4 Risk-Free Bets This Weekend
PointsBet Louisiana is now live and it arrives in-market with one of the best overall new user sign up bonuses available at any LA online sportsbook. Ahead of NFL Week 3 action which kicks off Thursday night between the Steelers and Browns and wraps up Monday with the Cowboys and Giants, new players can bet on any of these games — or college football Week 4 matchups — with the benefit of four risk-free bets.
No PointsBet Louisiana promo code will be required to score four separate $200 risk-free bets, insurance policies that can be taken out on a variety of upcoming matchups throughout the weekend.
PointsBet has been making waves in other prominent legal states, including Illinois, New York, and Pennsylvania among others. With a strong television ad campaign and prominent placement across regional sports networks, it has emerged as a go-to option for bettors.
Click here to lock in the PointsBet Louisiana promo code offer for four separate $200 risk-free bets.
PointsBet Louisiana Promo Code
The links embedded within the contents of this article will drive activation to one of the LA sports betting market's top overall welcome offers. With it, players will be able to place four separate wagers, without any risk, across NFL Week 3, college football Week 4, and other games/events.
Those unfamiliar with a risk-free bet should note that players will be able to place and wager and receive a site credit refund should it go on to lose. The difference between this offer and similar specials is that it provides four separate risk-free wagers instead of just the standard single insurance policy. Best of all, players can take it up to $200 per bet. In terms of how this special stacks up against competing new user incentives, its flexibility is key. Players don't have to be tied down to a single outcome and an all-or-nothing proposition. Rather, they can spread around these bonus plays, taking in more action while playing with reduced risk.
How to Get the PointsBet LA Promo Code
Getting started is both quick and easy. Just follow these simple steps.
Click here to start the registration process. Provide the required information.
Make a first deposit of at least $20. Then, place your first of four risk-free first bets.
Check out other in-app promos and odds markets.
How the App Stacks Up
After using the PointsBet LA promo code special, players will be able to then utilize the app's additional features. It offers a sleek design, an easy-to-navigate interface, competitive odds, and some of the best loyalty specials in the game. What's more, it also offers "PointsBetting" which will increase profits based on how correct a certain pick is. In other words, while you can wager on markets just like you would with any other sportsbook, players can take on additional risk and upside with the degree to which a pick is correct or incorrect.
Click here to lock in the PointsBet Louisiana promo code offer for four separate $200 risk-free bets.