MISS STATE
Change of heart? Mississippi State RB Kylin Hill shifts plans for 2020 season
The Mississippi State Bulldogs got some great news on Wednesday, as star RB Kylin Hill reversed course on his 2020 NFL Draft decision.
Instead of going to the NFL like he originally announced he was going to do, he'll return to Mississippi State for his senior season under new coach Mike Leach.
Hill announced his change of heart via Twitter on Wednesday afternoon:
— Kylin Hill (@H_Kylin) January 15, 2020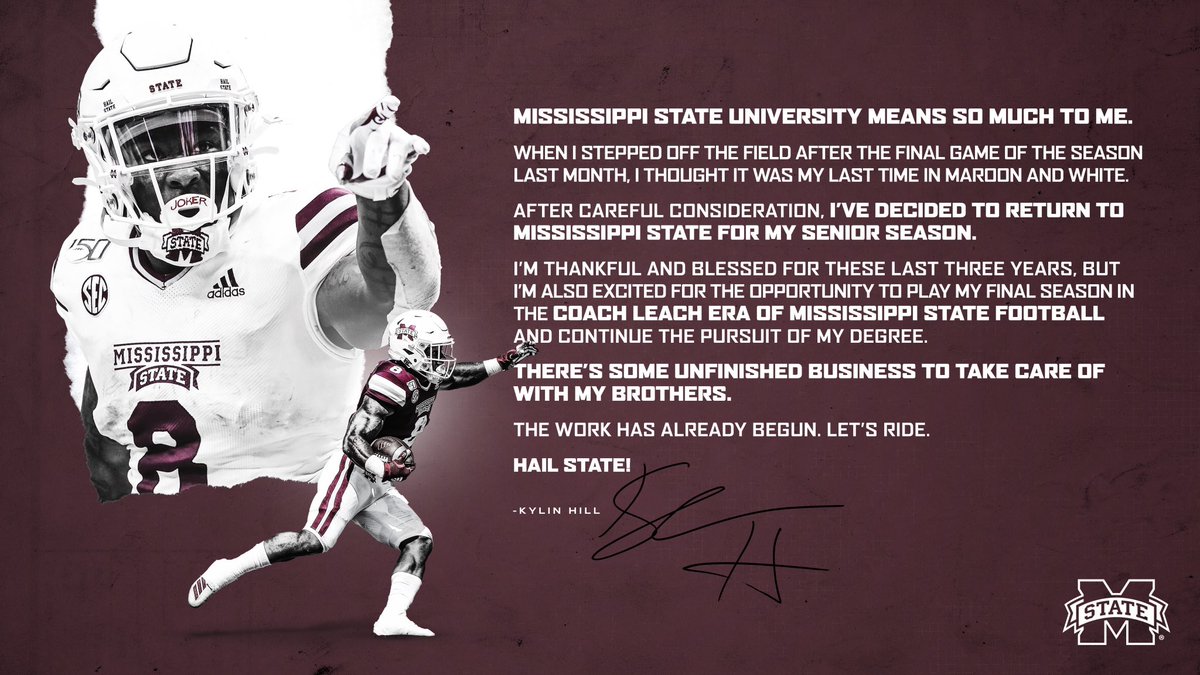 Leach isn't known for utilizing the running game very often, but last year, he utilized top RB Max Borghi in a number of ways. Borghi ran 127 times for 817 yards and 11 touchdowns. Even more impressively, Borghi had 86 catches for 597 yards and 5 more scores.
Hill, meanwhile, finished third in the SEC with 1,350 rushing yards and 10 scores. He had 18 catches for 180 yards and a touchdown, too.
How will Leach use Hill in 2020? We'll find out this fall.