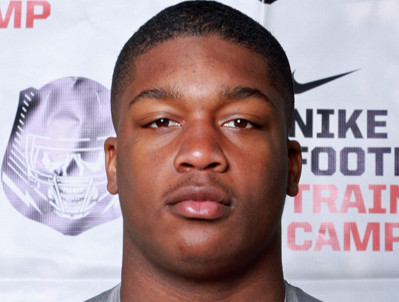 The No. 2 inside linebacker in the nation has a top 10–and Alabama and Tennessee made the cut.
Jahvoni Simmons, a native of Virginia and the No. 138 prospect in America, put his top 10 out for all the four-star prospect. The Crimson Tide and Vols joined Clemson, Georgia Tech, Miami, N.C. State, Ohio State, Oregon, Wisconsin and in-state favorite Virginia. The rest of the schools have been eliminated, which includes offers from LSU and Kentucky.
Simmons tells Scout.com about Alabama: "They always have a winning program and they're always going to compete for a national championship. I also like (outside linebacker) coach (Lance) Thompson."
And Tennessee: "When I visited, I really clicked with (Wide receivers) coach (Zach) Azzanni, who is my recruiting coach, and (linebackers) coach (Tommy) Thigpen."
Editor's note: Saturday Down South's references to ratings follow the 247Sports.com composite rankings for high school prospects.
This button delivers the best SEC football stories to you on Facebook