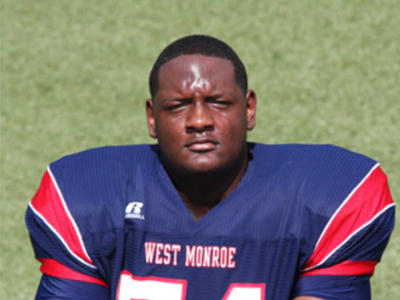 Alabama Crimson Tide
SEC TEAM RANK: 1st
NATIONAL TEAM RANK: 1st
LAST YEAR'S FINISH: 1st in SEC, 1st in nation.
NO. 1 CURRENT RECRUIT: OL Cameron Robinson (No. 4 in nation)

FINAL TARGETS: LB Rashaan Evans (No. 15); DE Lorenzo Carter (No. 18).
WHAT SURPRISES LIE AHEAD?: Alabama is Alabama. It seems like a simple enough sentence … so you can't let your guard down. Having coveted 5-star LB Chad Thomas (a Miami native and 'Canes commit) in town this past weekend is something to keep an eye on, though Thomas is a diehard 'Canes fan and is part of the hometown pipeline. Also, if Evans or Carter pick Alabama, those would be upsets, as Evans is from Auburn and Carter seems to be heading to the home-state school (Georgia). There's a slight chance Bama may lose one or two of their lower-ranked prospects (like Chris Williams on Tuesday, who flipped to UCF), but with the size and depth of this class, it won't affect the ranking. Look for Alabama to win its fourth consecutive mythical national title.
SDS WEDNESDAY 'DRAMA' RATING (1 TO 5): We'll go with a 2. Evans will provide the biggest drama with his Alabama-Auburn pick, but all in all there are several other SEC schools that have a lot more at stake today than Alabama. Let's face it, this is one of the best recruiting classes in recent memory. All positions are squared away with top rated talent.
Editor's note: All team and individual ratings referenced by Saturday Down South are according to 247Sports.com's composite ranking, which averages all services.
RELATED:The SEC has seen 80 players "part ways" with its school during the 2014 class cycle
Here's a look at the current commitments, with ranking and early enrollment details:
| | | | | | | |
| --- | --- | --- | --- | --- | --- | --- |
| COMMITMENT | POS | HOMETOWN | HGT | WGT | RANKING | ALREADYENROLLED? |
| Tony Brown | DB | Beaumont, TX | 6'0″ | 190 | 5 | YES |
| Josh Casher | OL | Mobile, AL | 6'1″ | 295 | 4 | |
| Ronnie Clark | LB | Calera, AL | 6'4″ | 210 | 4 | |
| David Cornwell | QB | Norman, OK | 6'5″ | 235 | 4 | YES |
| Johnny Dwight | DT | Rochelle, GA | 6'3″ | 298 | 3 | |
| Ty Flournoy-Smith | TE | Milledgeville, GA | 6'3″ | 230 | 3 | |
| Josh Frazier | DT | Springdale, AR | 6'3″ | 325 | 4 | |
| Shaun Hamilton | LB | Montgomery, AL | 6'0″ | 241 | 4 | YES |
| DaShawn Hand | DE | Woodbridge, VA | 6'4″ | 255 | 5 | |
| J.C. Hassenauer | OL | Woodbury, MN | 6'3″ | 295 | 4 | |
| Keith Holcombe | LB | Tuscaloosa, AL | 6'4″ | 209 | 4 | |
| Marlon Humphrey | DB | Birmingham, AL | 6'1″ | 175 | 5 | |
| Dominick Jackson | OL | San Mateo, CA | 6'7″ | 312 | 4 | |
| Laurence Jones | DB | Monroe, LA | 6'2″ | 215 | 4 | YES |
| Derek Kief | WR | Cincinnati, OH | 6'4″ | 199 | 4 | |
| Montel McBride | OL | Plant City, FL | 6'4″ | 332 | 3 | |
| Christian Miller | LB | Columbia, SC | 6'4″ | 215 | 4 | |
| D.J. Pettway | DE | Scooba, MS | 6'3″ | 250 | 4 | YES |
| Ross Pierschbacher | OL | Cedar Falls, IA | 6'4″ | 295 | 4 | |
| Jarran Reed | DT | Scooba, MS | 6'4″ | 310 | 4 | YES |
| Cameron Robinson | OL | West Monroe, LA | 6'5″ | 330 | 5 | YES |
| Bo Scarbrough | ATH | Bradenton, FL | 6'2″ | 222 | 5 | |
| J.K. Scott | K | Denver, CO | 6'5″ | 185 | 3 | |
| Cameron Sims | WR | Monroe, LA | 6'3″ | 200 | 4 | YES |
| O.J. Smith | DT | Bossier City, LA | 6'2″ | 330 | 3 | |
| Chris Williams | DB | Kingsland, GA | 6'2″ | 180 | 3 | |
This button delivers the best SEC football stories to you on Facebook