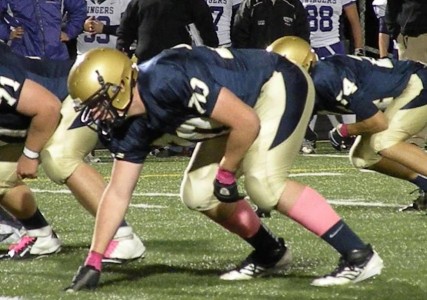 Bret Bielema wants these kind of offensive linemen at Arkansas. He's bound to be ecstatic after today's news.
Frank Ragnow, a four-star offensive tackle out of Minnesota, is on board with the Razorbacks. And on Monday, the staff is hoping it can land another monster offensive lineman in Andrew Mike, who is also considering out Florida and Vanderbilt.
Arkansas wants both, and there's a good chance they'll be going two-for-two. Ragnow is 6-foot-6, 290 pounds and very quick on his feet. He'd seriously considered staying home at Minnesota, but the allure of playing in SEC was strong. This is what Ragnow told Saturday Down South prior to his fall visit to Arkansas.
"I hear the atmosphere is crazy and Hog fans are the best," Ragnow told SDS. "So I just wanna be apart of it all on Saturday."
Must have made an impression, as he announced his choice Friday afternoon. Arkansas now has 23 commitments and is looking to add a few more before national signing day.
This button delivers the best SEC football stories to you on Facebook