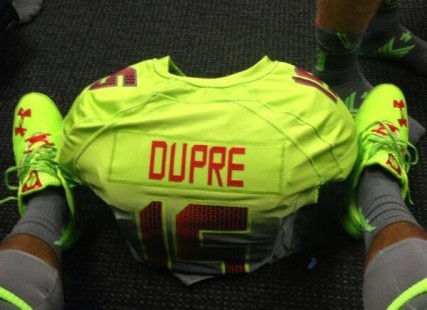 The nation's No. 2 wide receiver has his announcement time all set–he knows exactly how he'll be doing it.
Malachi Dupre, the 6-foot-3, 190-pound receiver out of John Curtis in New Orleans, will announce his school choice at 10:30 a.m. live on ESPNU on national signing day. He is considered a heavy duty LSU lean, but also has taken official visits in a flurry of activity since Jan. 17, also visiting UCLA, Ole Miss, Florida State and Alabama.
He Tweeted the announcement time news on Thursday.
This button delivers the best SEC football stories to you on Facebook