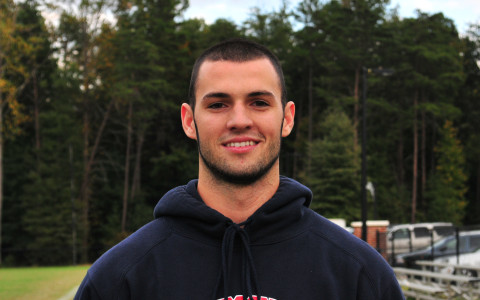 If Florida fans are wondering what's next when it comes to quarterbacks, they'll at least be happy to learn that their future QB is throwing for a ton of yardage and winning games–even if their current Gators offense isn't producing much.
Related: What happened to you on Saturday?
Will Grier, a possibility to start next year as a true freshman at Florida, threw nine touchdowns in his team's playoff opening win. Grier plays at Davidson Day School just north of Charlotte, N.C. He was 21 of 23 for 439 yards and 9 TDs. On the season, he has now thrown for 3,892 yards and 62 touchdowns with only 11 interceptions, and he has rushed for 1,135 yards and 11 touchdowns. If his team should reach the state championship round, he would play two more games. At this pace he'd likely finish with about 4,500 to 5,000 yards passing with about 70-75 touchdowns, and 1,500 yards rushing.
Related: 13 biggest takeaways from the SEC's week 11
For his career, he now has thrown for 13,468 yards and 180 touchdowns, while rushing for 2,839 yards and 29 touchdowns. He has only played three years of varsity because the school didn't have varsity football when he was a freshman, so he played junior varsity.
Leonard Fournette, a huge LSU and Alabama running back target, caught seven passes for an eye-popping 242 receiving yards, including catches of 61 and 66 yards, to lead St. Augustine High to a win Thursday night. He also rushed for a touchdown and another 41 yards on seven carries in the 34-14 win over Jesuit.
Georgia RB commitment Nick Chubb rushed for 305 yards on 28 carries with 2 TDs in his team's win. He finished the regular season with 2,639 yards and 39 touchdowns.
This button delivers the best SEC football stories to you on Facebook