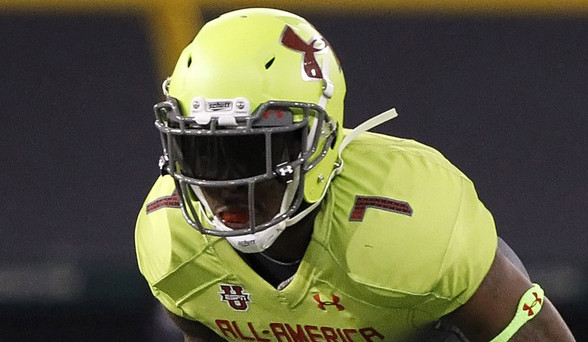 Georgia, Arkansas, Tennessee and LSU all welcomed new family members on Monday in a frenzy of commitments that provided six new SEC recruits in all.
Related: Top 15 SEC targets and when they will announce
Arkansas was the busiest, landing three Miami products in one day. In fact, that makes four south Florida commitments for the Razorbacks since the weekend began, and five total. Having former Miami head coach Randy Shannon on staff has obviously helped. All three of Monday's pickups are of the three-star variety, but sometimes the talent around Miami and Fort Lauderdale gets a tad bit lost in a sea of ability. It is one of the talent-rich areas in the country, where third-team all-county players end up starting in the SEC.
The three additions at Arkansas on Monday were DE Anthony Brown (6-4/235) out of Miami Killian, WR Cornelius Floyd (6-1/190) out of Miami Gulliver Prep and WR Kendrick Edwards (6-6/205) out of Miami Norland.
Related: Which states produce the most SEC talent?
Tennessee and LSU both landed four-star prospects when prized all-purpose back Derrell Scott chose Tennessee over South Carolina and 2015 DB Kevin Henry became part of the LSU class of current high school juniors. Georgia added three-star DB Dominick Sanders just days before his planned official visit to Athens.
Just another typical day the week before national signing day–lots of activity.
This button delivers the best SEC football stories to you on Facebook