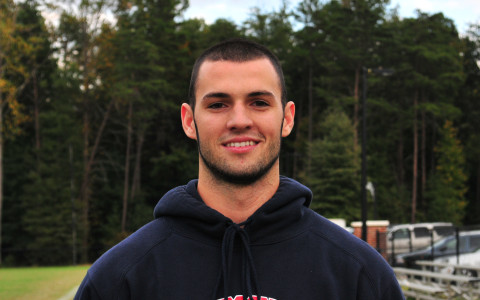 Of the thousands of Gator fanatics out there hoping today kicks off a national title run for the basketball program, there is a special group of fans who hope to be celebrating the same way one day.
These are members of the signing class of 2014 and the class of 2015 commitments in the Gators football program. Starting with today's tipoff–they'll be fans like the rest of the Gator Nation. Fans of the Florida Gator basketball program that hopes to turn it's No. 1 overall seeding into a national championship. The football recruits hope that success is the same kind they'll experience at some point while they're on campus–on the gridiron.
"They are the definition of a great team," QB signee Will Grier texted Saturday Down South, just a day removed from his first-ever practice under center with the Gators. "They have leadership and play as a team. I'm excited to watch their success in the tournament."
One Gator signee from the 2014 class, Cyontai Lewis, also weighed in with Saturday Down South. He's from Alabama and isn't on campus yet, but he can feel the energy.
"I will definitely be watching," Lewis told SDS. "(Casey) Prather is my favorite player. I like how they play good defense and move the ball on offense. They play hard and they execute on all cylinders. I'd say Final Four or they'll win it all."
Fellow 2014 signee C.J. Worton agreed.
"They're just awesome," Worton told SDS. "They're easily the most exciting team to watch play."
Some of the 2015 Gator commitments chimed in too.
"I'll be watching when I get home," O-line commit Tyler Jordan of Jacksonville (Fla.) Bishop Kenny told SDS. "Our school will write us up if we watch the games today, but I'll be keeping up with the score. I think Florida's offense under (Michael) Frazier, (Scottie) Wilbekin and (Patric) Young are going to lead them to the Final Four and the Championship game. I have UF winning over Louisville in the final."
Deondre Farrier is a wide receiver out of Orlando (Fla.). He committed to the Gators last month.
"No sir, I'm not heavy into basketball … but I support them and I hope they get all the Ws," Farrier told SDS. "I see it as we are all in this together."
This button delivers the best SEC football stories to you on Facebook