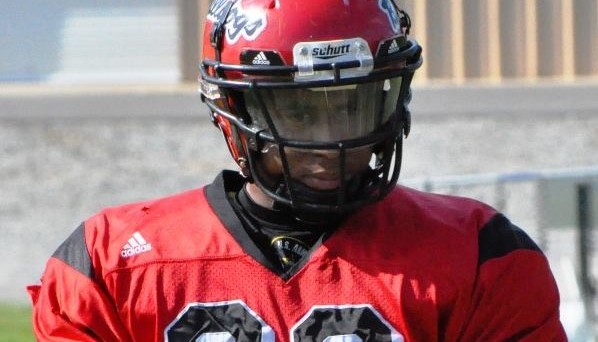 Ole Miss and Quintavious Knight parted ways late Thursday night, which is head-scratching because of how the junior college cornerback bragged on the Rebels in late August, when asked to describe his class to Saturday Down South.
Related: Ole Miss playing lots of freshmen, turning recruits' heads
Knight (6-0/175) told SDS late Thursday that the relationship is over. He wouldn't get into the details, just said he was ready to move on and check out other schools. Knight is one of the nation's  top-rated junior college cornerbacks. He also holds an offer from Kentucky, as well as from Arizona, Cincinnati, Texas Tech and West Virginia. Ole Miss, which has a huge recruiting weekend coming up, is now down to 20 commitments.
"I'm great, I'm focusing on my team continuing to be successful right now I know I'll end up where I need to be when it's time to make a final decision," Knight told SDS. "Recruitment is a business and I understand that. I'm a play maker and I'm looking to create new relationships with different programs."
Knight plays for Georgia Military College in Milledgeville (Ga.).
This button delivers the best SEC football stories to you on Facebook